Now that the weather is getting warmer and the summer is almost here, it's time to start planning your summer. So, the first questions that usually pops up is "Am I ready for the beach?". Regardless the answer, there is still time for you to get ready and make a hell of a body for the beach. Just make sure nothing ruins your vacation mood. Think positive and results are guaranteed. Remember, it's all about how you feel.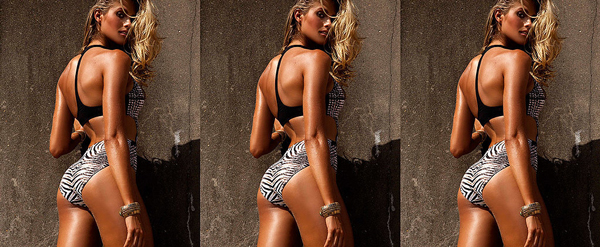 Hair-Free Body
I know Miley Cyrus has been showing off her armpit hair in public, but let's be honest here, silky-smooth body is what we all associate with the beach. As much as you may support the 'au natural', I bet the last thing you want is to go to the beach unwaxed. Therefore, make an appointment with a professional skin clinic for a professional body waxing or even better, for an IPL hair removal, if your budget allows it of course. It is a permanent pain-free solution and no need to avoid the beach in between waxes. Choose a beauty skin clinic that offers such treatment and you'll have a smooth and soft skin as a baby's butt.
Get Your Skin's Glow Back
Besides the homemade vegetable, fruits, honey and egg based facial masks, the best way and often the recommended one, is to have a professional facial treatment in a reputable skin clinic. From chemical peels to IPL and microdermabrasion treatments, a good skin clinic has all the necessary equipment and skilled stuff that can perform all types of facial treatments in order to leave your skin smooth and soft, and bring back its natural glow. IPL treatment will be customised to your skin type and particular issue. It is pain-free, non-invasive treatment with no side effects and no down time.
Say Goodbye To Fat And Cellulite
Yes I know ladies, we are in the same basket. I can deal with a skin that does not glow, but I dread cellulite. Every woman's worst nightmare. But as you know, fat and cellulite are not symptoms that come with cold weather and disappear spring season. They are not flu or cold. So, forget advertised pills and miracle creams, they DO NOT work. Move your tush and start exercising now! And forget all the sweets, chips and oh-so-delicious snacks that are so bad for you. Start eating healthy; load up on veggies and fruits. Instead of chips, eat baked carrots, apple or any other fruit/veggie homemade chips. You will be amazed by the results! Who said being is easy. Remember, no pain, no gain.
Get Sun-Kissed Hair
Do not forget to prepare your hair for the harmful UV rays. Get a professional treatment and buy few products that will help minimize sun effect on hair.
Book A Massage
Turn on your vacation mode by scheduling a relaxing massage weeks prior to your vacation. A massage will relieve neck and shoulder tension and help you feel less stressed. What's more, you can also have an anti-cellulite massage for gaining a piece-of-work body this summer.
Do you feel enough excited to work on you and be fabulous? Be every man's dream woman and feel good in your own skin. Feel alive! Be You! Get ready for the beach!