If you are a person who enjoys the great outdoors, then having a caravan is a dream come true for you. However, you know that this blessing is not a minor investment, so protecting it is a must.
Preparing your cavaran for winter is probably not the first thing on your to-do-list, but if you leave your caravan outside in the rain, wind, frost, and sun, the exterior of your vehicle might get damaged. So, if you are a caravan owner who wants to take great care of your property, you should get a caravan cover to protect your vehicle from the elements and other hazards.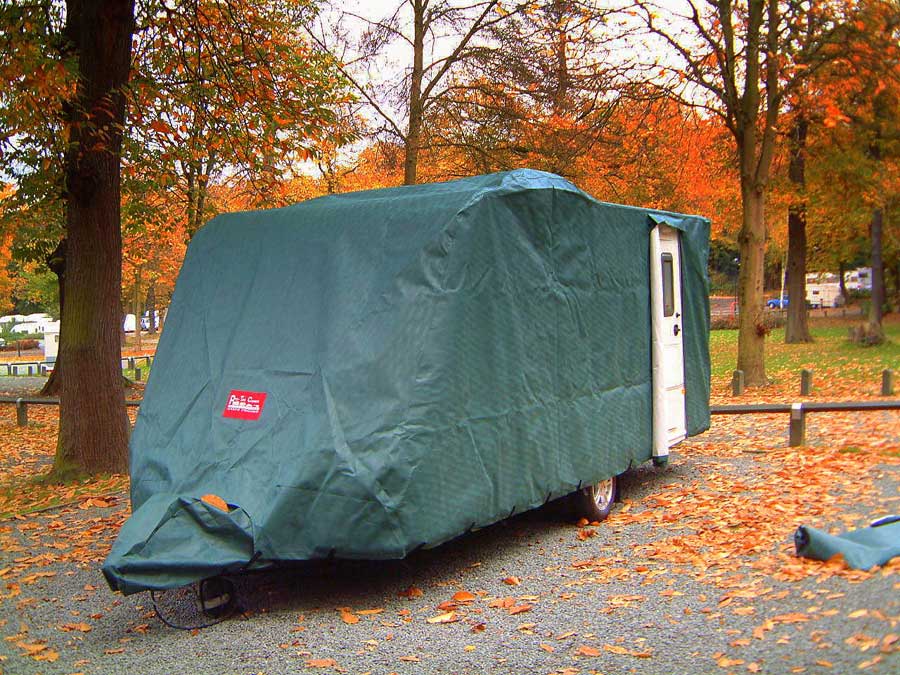 The caravan covers are designed to protect RVs from rain, dirt and dust that can cause rust and corrosion. Light-resistant caravan covers can also prevent the fading of internal fabrics, such as curtains and other soft furnishings.
When purchasing a caravan cover, like with any other product, you get what you pay for. So make sure you invest in a high-quality cover that is going to extend the life of your caravan and stand the test of time.
Here are some other tips that can help you prepare your caravan for the winter.
Remove all insurance documents and identification documents from the vehicle. Also make sure you remove valuable things such as TVs, DVD players, laptops, etc.
Sometimes soft furnishings can be an issue, so if your cushions are removable, keep them safely at home.
If you are planning to store your caravan at home, consider the use of winter wheels. These are metal frames that take the place of the wheels and tires, and will stop your caravan from being moved. In other words, it is an ideal security feature.
When it comes to maintenance, consider having your caravan serviced during colder months. Work is always slower during that period and you can get the job done in no time. But there are lots of things you can do yourself.
Take the caravan battery off. While keeping it at home, make sure it's on a trickle charge.
Condensation is the biggest enemy of any touring caravan during wintertime. So make sure you take every step you can to remove the sources of water that reside inside the vehicle. Drain off the water heaters and remove the inline filters from your plug-in water system.
For your toilet system, also make sure it is clean. Give a nice flush through and make sure it's all nice and fresh for the start of the new season.
Before you cover your caravan, make sure the surface is clean. For that purpose, you can use an overwintering product. Don't forget the inside too. Make sure it is celan, so it doesn't attract any sort of vermin.
When you put your caravan away for the winter, just because it is out of sight, it doesn't mean it is out of mind. Check it on a regular basis to make sure everything is okay.