Are you a true beach lover? If yes, let me guess: You've picked your beach destinations for this summer; you have everything arranged, from transport to sites you plan to visit; you've already planned your activities at the beach: watching the sunset, daydreaming, relaxing with a good book or your favourite fashion magazine, or maybe you are more adventurous person so you've planned in advance activities such as surfing, hiking, playing at the boardwalk, looking for dolphins or fishing.
So, what's left you may ask. Well not much, but if you ask me it is the most important part of having great time at the beach and that is packing all the beach essentials. Trust me, it is more than just hitting the beach in a big hat and tiny bikini.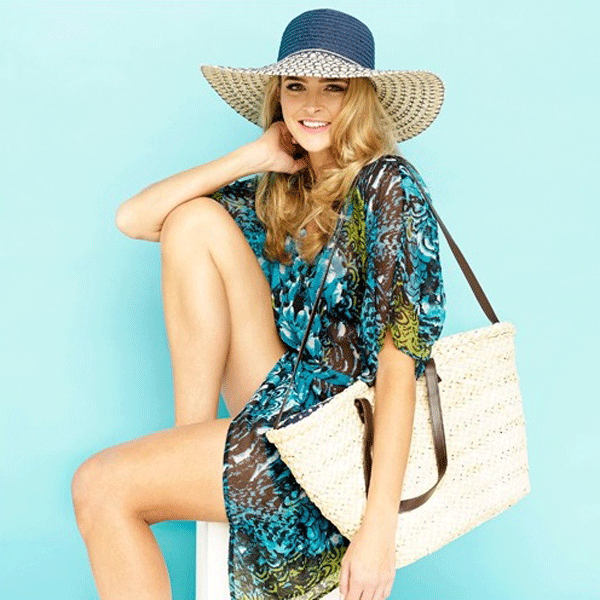 Get Yourself an Oversized Beach Bag
Needless to say, preparing and packing for the beach starts with buying a quality beach bag that provides enough space for you to pack everything you need to bring with you to the beach; throw in your towel, extra bikini, lace cover-up, sunglasses, snacks, water, etc. There is a variety of beach bags you can choose from. My personal favourite are straw-look tote beach bags. They have a sturdier construction and more pockets and counterparts, making it easier for you to fit and organize everything. Natural with brown handles beach bags is go-to-style this summer, but if you are more for a nautical design or a bold graphic print, go for it. You can search, browse and compare different beach bags online.
Food
Yes, you don't need someone to tell you that you will need to bring something to eat and drink during a day at the beach. My point is, buy food and drinks from a local store near you since the food and drinks offered in the shops near and at the beach are usually overpriced. Bottom line, do not splurge on food, splurge on a good beach bag.
Sun Protection
Soaking up the sun is great but it can damage your skin. Make sure you pack quality sun-block products to prevent sunburns on your skin. Also, don't forget your sunglasses and wide-brim sun hat to keep your head, face and eyes protected from the damaging UV rays.
Clothing
A comfortable and stylish swimsuit is a must. However, it is not the only piece of clothing you will need because of one simple reason – you will certainly not be in the water all the time. For convenient relaxing under the umbrella or for the beach activities out of the water, pack a pair of shorts, one or more t-shirts and sheer cover-up.
Footwear
Walking on the hot sand is not pleasing at all. To enjoy the long walks on the beach, or to play beach volleyball, you'll need a pair of high-quality and comfortable flip-flops or moccasins.
Two Towels
You need one towel to lay and spread comfortably and another towel to dry off after coming out of the water. Two towels is the reason I love oversized beach bags; they offer more room so no reason to tote around two beach bags with you.
Entertainment Items and Devices
Last but not least important, bring with you cards, books, magazines, mp3-player, sport-ball, or anything else that makes a good source of entertainment for you. This is important to make sure you will have great fun during the day at the beach and will not feel bored during at any time.