If there is a way to make your bathroom more practical and convenient in the blink of an eye, that will be by adding a towel rail. Apart from looking incredibly sleek and taking very little space, this amazing invention can quickly warm your bathroom, while being safe to put your towels on having the ability to transform your bathroom into the perfect retreat, where you can snuggle up in a hot tub without being cold at all – not even before or after getting in the water. Don't forget about the already heated towel waiting upon you – the loveliest finish of this wonderful experience of warmth. I believe that there isn't a soul that would refuse to have this description as their daily conviction and it is easier than you think – you can find amazing towel rail deals both online and in stores. All you need to have in mind while choosing is the specifications we have listed below: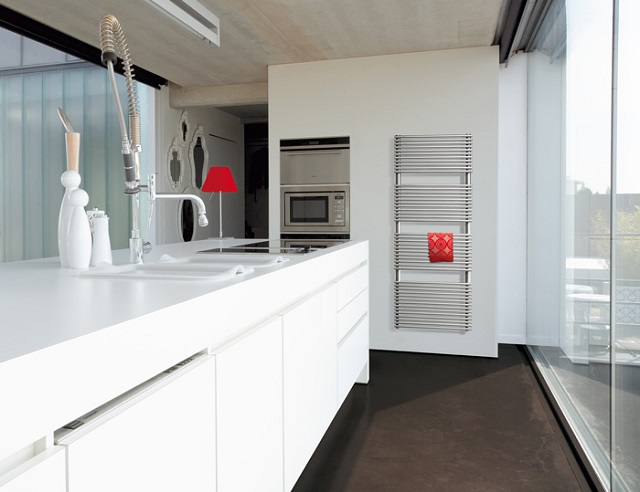 Heat Output
The first thing you should consider when choosing a towel rail is the heat output. It is measured in BTU (British Thermal Unit). If the output is increased hourly, the heated towel rail will be more effective and powerful. The main factor is the size of the room. The bigger the size, the more heat energy is needed for the room to get warm.
Size
As with the BTU rate, smaller rail will match a smaller bathroom, while it should go without saying that a larger one will be perfect for a large and luxurious bathroom. Another factor to consider when choosing a heated towel rail is the number of people who will use it. If your family counts five or more members, it is always recommended to get a bigger one so that everyone can put their towel on it.
Finish
When you invest in renovating the whole bathroom, it is important to consider how the towel rail will match the other elements. For example, chrome finish is a perfect match for modern and minimalistic bathrooms, giving you the perfect combination for that chic style. White finishes look beautiful in traditionally styled bathrooms, so you can rest assured that even in ten years they will look luxurious as today. However, the finish that has proven to match any style so far, all while being the most resistant is, by all means – the almighty stainless steel.