Rick Warren, the author of the book 40 Days In The Word is a pastor, philanthropist, theologian and global strategist. Rick is often named "America's most influential spiritual leader". As a pastor in 1980, Warren founded the Saddleback Church in Orange Country, California. Today, the Saddleback Church is one of the largest and best know in the world as well as one of the most influential churches in entire America with more than 300 community churches.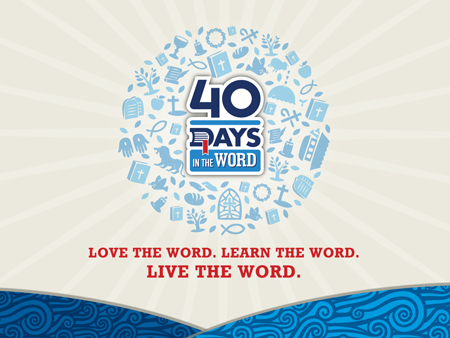 Aside from achieving a huge success as a pastor, Rick is also known for his best-selling books. In fact, the Forbes magazine called Warren's book The Purpose Driven Church "the best book for entrepreneurship, management and leadership in print". Another well-known book, The Purpose Driven Life, became one of the best selling books in the American history, with over 30 million copies sold world wide.
The purpose of 40 Days In The Word by Rick Warren is to teach Christians about the word of God, how to love God and to live in accordance with the word of God. This book was written to teach believers that the Bible is not created just to educate, but to essentially change people's lives. And that is what 40 Days In The Word is all about – teaching people how to change their inner lifestyle.
The book 40 Days In The Word is written on 200 pages in an easy-to-understand writing style. This starter pack will guide you through what it means to be a true believer. The DVD includes six simple 25 minutes long lessons. In combination with the workbook materials, the DVD will help and inspire you to love, live and learn the word of God. The six simple and easy-to-learn lessons are:
Pronounce it
Picture it
Probe it
Paraphrase it
Pray it and Personalize it
Principles of Bible Interpretation.
The 40 Days In The Word starter pack contains the following:
DVD with six 25-minute lessons
Resource disc
Participant workbook
Bible study methods book.