Though we owe it to technology for simplifying our lives up to some degree, it's not always as fun or easy as it might seem. It's not rare for people to get so fed up with their jobs because of spending hours of work overtime that doesn't always get paid or constantly being watched over and given orders that they resort to quitting and taking lives in their own hands by starting up a business. Of course, there are also many other reasons apart from independence and the number of businesses keeps on increasing.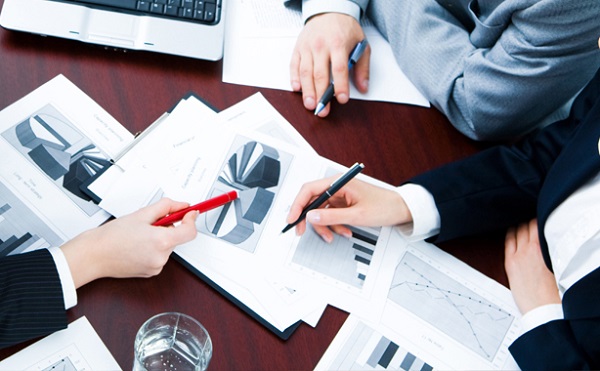 It certainly takes a great deal of consideration as well as courage to drop everything and turn the page on your own. If you are one of these people, you might hear of so many successful stories that add even more fuel to your inspiration so much so that you simply can't wait for this next adventure of your life. However, instead of throwing caution to the wind, it's best to have in mind there are also those less glorious stories where failure has been as present as success, if not more.
This is not to say you shouldn't follow your dreams and make them happen, but it's advisable to be as well prepared as you can at the very start so that even when you're faced with difficult challenges you come out as a much better businessperson, having learnt your lesson with minor scrapes to deal with. Perhaps you've had a little experience with managing a business yourself or you've read quality material on the matter, but even so you might not be ready for following through with this life path. Best way you can undertake a calculated step is by relying on the services of business advisory professionals who have already dealt with and have experience with all kinds of situations in this area.
Bookkeeping can turn into a rather demanding and confusing task if you don't know how to handle it well, which is also the case with data entry and payroll processes. What seems like a minor issue can lead to major consequences for your business in the long run that can be very costly. No matter the size of your business, business advisory experts can provide help for your internal processes and create a plan specific for your needs that will boost productivity and growth, paving the road to success with a strong base. Furthermore, they can evaluate your standards and give you a notion as to where it is you particularly require help and assist you in devising ideas that work.
As it is said "He who dares, wins", you are halfway through to winning when you undertake the challenge but you double your chances of winning when you have a meticulous strategy tailored to guide you.