Utility trailers are an absolute necessity for anyone who needs to haul big loads that just won't fit in a car. No matter if that's landscaping equipment, tools you need for work on the ranch, or just cargo and luggage you need to take on an adventure with your family, a utility trailer is always a great thing to have. For that reason, these trailers need to be sturdy, durable, and well-made so that they're able to take the load and are able to handle wear for a long time. These trailers are usually an investment and when you invest in something, you want it to perform as well as it promised it would.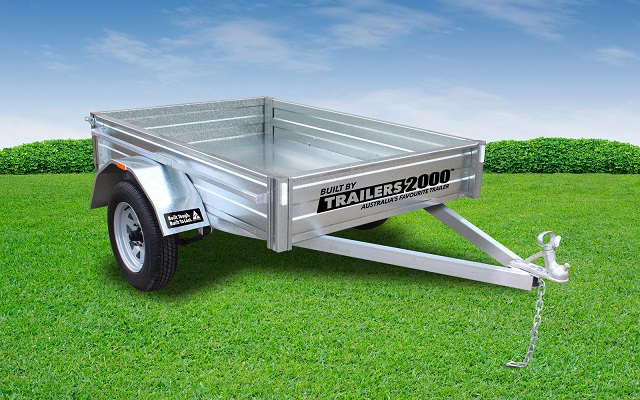 Source: australianmade.com.au
There are a lot of trailer retailers in Australia, so there are a lot of different trailer makes and models as a result. From small to big, aluminium and steel, the choices are virtually endless. So, how do you pick the best one? Well, it just so happens that there is one trailer manufacturer and retailer that has been around for quite a while now and has been deemed Australia's favourite trailer company. Their name is Trailers2000 and thousands of Australians have put their faith into their trailers, so I decided to figure out why. This article is going to be about my findings, and why you should consider Trailers2000 to buy utility trailers from.
They Manufacture & Offer a Wide Variety
The first thing that struck me about these guys is the variety of trailers for sale they have available. Usually, when I browse trailer stores I can see a limited offer that's usually concentrated on one type or size of a trailer. With Trailers2000 though, this isn't the case. They offer a wide array of trailers for basically any purpose out there. You need an off-road trailer? They got you covered. Is an enclosed trailer something you've been thinking about buying? Yep, they have it. Need to transport a golf buggy for business or for a trip? Don't worry, you won't have to pay someone to get it there for you, because these guys have specialized golf buggy trailers at the ready.
They go as far as making and stocking car carrier trailers and other big utility trailer types to be able to cater to anyone's needs. What's more, they offer a two-year warranty and a two-year road assistance deal, so you can have peace of mind knowing you're covered no matter what happens. Trailers2000 has been around for more than 20 years, and as the name itself already suggests, they've had the time to dip their toes well into the business and figure things out first hand. They manufacture their own standard models, but also offer custom-made trailers, which are a great option for anyone needing something a bit out of the ordinary.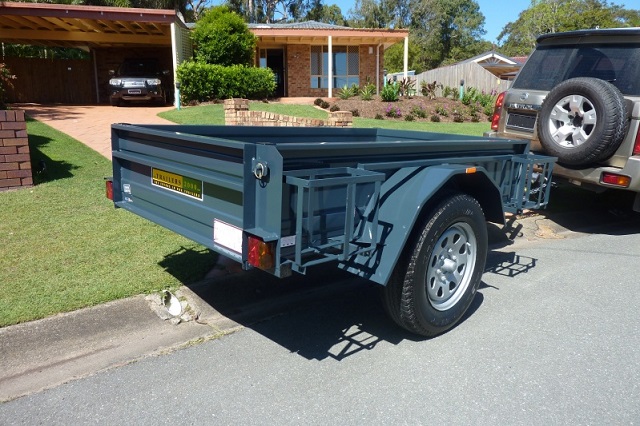 Source: 4x4earth.com
They Have a "Rent-Then-Buy" Deal
Want to try a trailer out first before you actually buy it? No sweat, because Trailers2000 gets it and has your back. They have a special selection of rent-then-buy trailers you can use, starting from about three dollars a day until you're ready to fully commit and get the trailer for good. For me, this was a sign that they really believe in their products and their stability, sturdiness, and functionality, so they're quite comfortable with a sort of test drive.
The variety in this offer is quite diverse as they have everything from regular, heavy-duty trailers, caged trailers, and luggage trailers to tradesman's trailers, basic car trailers, and trailers featuring a hydraulic tipping system. Basically, they've made this selection based on knowledge and keeping everyone's needs in mind, so you can really take your pick and get exactly what you need for the time being.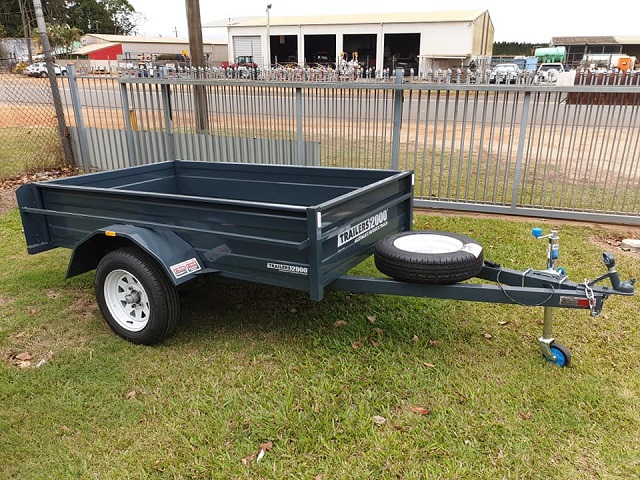 Source: facebook.com
Homemade, Quality-Made, & Affordable
As I said, Trailers2000 don't just sell trailers, they make them as well. As a trailer manufacturer, they're really knowledgeable of all the ins and outs of producing trailers, and that's yet another reason for their leading status in the industry.
If you know anything about trailers or metal in general, you'll know that galvanisation is a process that is very crucial when manufacturing items that are going to be exposed to the elements a lot. Metal rusts and can get damaged, but the process of galvanization prevents it. Trailers2000 offer a wide variety of hot-dipped galvanised products that will both make sure your trailer lasts for a long time and performs excellently throughout its lifetime.
What's more, they also offer painted galvanised trailers. This is interesting, as galvanized products are usually thought to be next to impossible to paint. They are also a family-owned, Australian-based company, so if you're one of those people who want to support local businesses, you can comfortably purchase your trailers from these guys and know that your money is going exactly where you want it to.
To round it all up, they have their own roadside assistance service that operates all year long and has some really great perks if you choose to become a member. They also educate drivers on their responsibilities when towing a trailer, and have a page dedicated to proper care and maintenance of their trailers so you're never blindsided. All their trailers come at very affordable prices and offer top-notch performance and durability, so I really see no downside in considering these guys as your next trailer manufacturer and seller.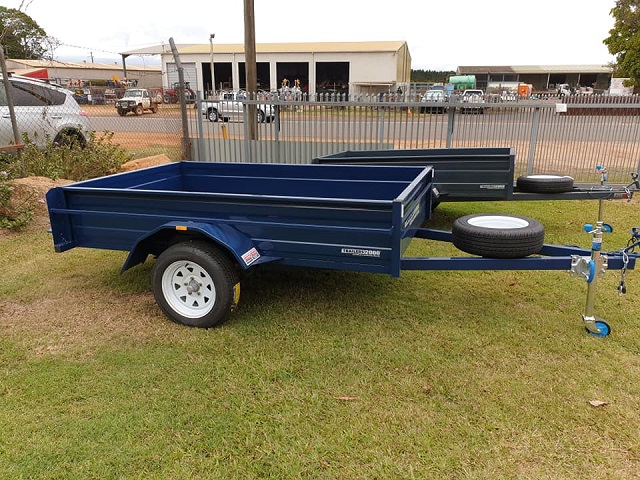 Source: facebook.com
To Wrap Up
No matter if you're running a business and need lots of trailers, or you just need one trailer to do the job, head on to their website to make your selection and purchase. Their award-winning reputation speaks for itself, and so do all the Australians who are already hauling their trailers throughout the country.