In the fast-evolving world of today, exhaust tips have ascended into a highly-evolved form of self-expression. Although they don't have so much of a functional purpose, they surely have an aesthetic one. They're primarily an upgrade – an opportunity to give other people a chance to stop and admire your vehicle.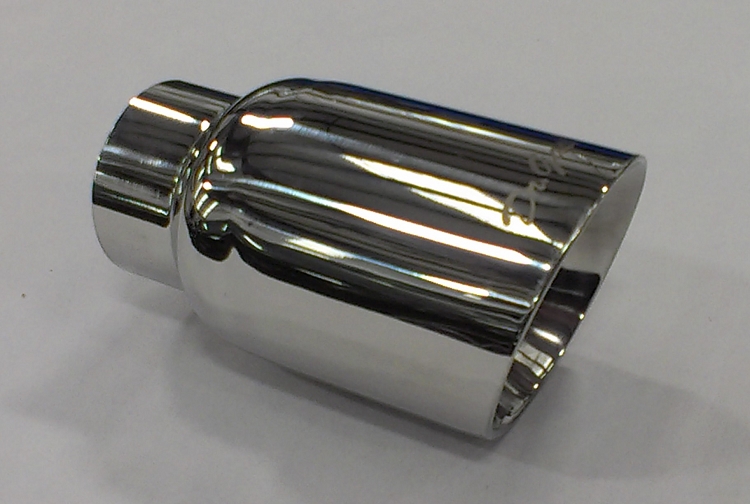 Despite the fact that they don't really do anything for your vehicle's performance, stainless steel tips are the king among all types. They offer quite the benefits and it's all in the details when it comes to these automotive accessories. Here are some considerations you may want to keep in mind before investing in an exhaust tip.
Benefits
Due to the alloying elements (like Chromium) incorporated with stainless steel, corrosion from pure water, atmospheric and even from environments high in alkaline acids and chlorine bearing is of no threat. Stainless steel tips with lower grade alloyed elements will keep corrosion at bay in pure water and atmospheric environments, while tips alloyed with high-grade elements can prevent corrosion from the alkaline acids and chlorine bearing.
Stainless steel tips also help save the environment, because 50% of the tips made today come from remelted scrap from old stainless steel exhaust tips or other similar parts. Although not the cheapest option out there, these types of exhaust tips are the best long term solution, simply because of how durable the material is.
Made from special high nickel and high chromium alloys, stainless steel is an excellent heat resistant material which does not lose its strength during high temperatures. The aircraft and aerospace industry also make great use of this material.
Styles
Dual exhaust tips add a cooler look to your vehicle's back thanks to their double barrel style, which was inspired by the ones used in European racing cars. Although they have just one inlet, the two openings (outlets) help the gasses to exit more freely.
Square stainless steel exhaust tips are rather unique and will make your vehicle stand out.
Best suited for more oblique styles, oval stainless steel exhaust tips are the best way for your vehicle to display some subtle sophistication.
The round exhaust tip is ideal for people who want a simple accessory that will give a somewhat classic look to their vehicle. There are no fancy shapes in this style, just the clean look of pure automotive power.