With a new calendar on the wall and an empty notebook to fill up with to-dos, every beginning of every year is normally an optimistic one. Every January, we're all in the mood for a good change, making dozens of resolutions we're not entirely sure we can meet. But instead of dealing with another failed diet or paying for a membership to a gym you won't even have time to go to, this January start your change at home!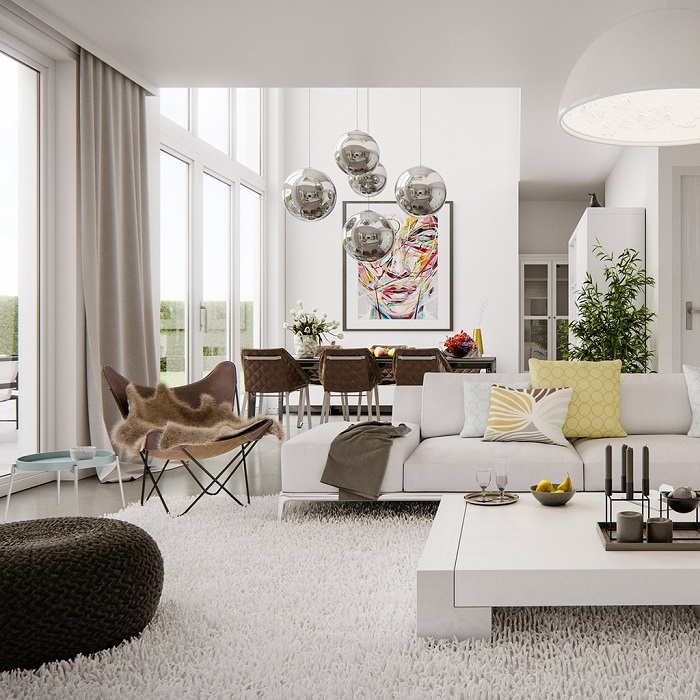 Out With the Old, In With The New
Refreshing the look of an old and tired interior is an easy way to bring some variety into your life and motivate yourself to pursue other, more ambitious goals. But first, you should part with the old and useless things that are robbing you valuable space. Doing so can make you feel lighter, like you just dropped a ton off your back. Use de-cluttering as a form of meditation and strive to achieve order in your living space which will make you feel empowered to move onto tackling some parts of your life. Next, use your new, purged interior as a blank canvas to paint your own design story.
Post-Holiday Bargains
Design-wise, there are a lot of interesting things 2018 is going to bring about, and like with everything else, you'll be naturally drawn to seek inspiration online. While you're at it, why not try some post-holiday shopping? January is the month when many homewares online stores cut down their prices to make way for the new inventory. Remember that stunning wall clock that was way over your budget range? I bet it's 50% off now. And this goes for everything, from wall décor, artwork, rugs, and even big furniture items. Start your year the smart way by doing some smart shopping.
Dare to Use Bold Colours
A new colour for the living room can be the step to enjoying your home more and feeling genuinely happy in it. Sick of the neutral, matchy matchy interior? Well, so is everyone else! 2018 is the year to stop playing it safe, and so far, most paint companies are all on board with this. Some of the more vibrant picks include Benjamin Moore's straight up sizzling Caliente red and Pantone's dramatically provocative Ultra Violet. Fill your life with zest by introducing fresher and bolder hues to your design scheme in a tasteful way like for instance with a brand new rug or by re-painting one of your white walls.
Appreciate the Little Things
Making a change in your home does not mean undergoing an expensive renovation. Like the saying goes, it's the little things in life that make a difference. In fact, it's the charming, small homewares that infuse the space with character and soul. Whether it's a fluffy rug, a tea set, an antique vase or some other homewares online or store bought – you deserve them all! It's the little things that can make your day. Fill up the shelves with books that nourish your mind. Enjoy your meals with fresh flowers on your dining table. After a stressful day melt your worries away by snuggling under a cosy, bamboo quilt. Appreciate the little objects all around you!