Reason for God was written by Timothy Keller, one of the most successful Christian evangelists these days. His first 'encounter' with the church began when he was in college. Timothy was ordained by the Presbyterian Church in Manhattan, New York City and began working as a pastor in the same. For nine years, he had been working hard to convince skeptics that God is great.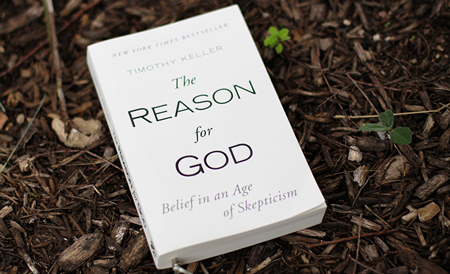 Under Timothy's leadership, the number of people attending the congregations rose from 50 to 5000 members. Timothy used his knowledge to mentor young church planters in New York and other cities and has helped launch over 200 churches in more than 35 cities. Keller used all of his experience and education to create a simple guide designed to help believers and skeptics dig into the objections of the Christian faith.
New York Times bestselling author of The Reason For God and Prodigal God, elaborates on themes like faith and intellect, theology and popular culture and modern-day objections oppose to historic Christian beliefs. In order to cover larger group of people, Timothy follows most of his book with a DVD release. One of his most popular DVD collection available today is The Reason For God.
It is a six-session group bible study that captures live and unscripted conversations with people who object to Christianity. Timothy uses literature, philosophy and Scripture to analyze the truth of Christianity and help skeptics understand the meaning of God. It is an amazing study that individuals or groups can use to convince a friend who doesn't share the same beliefs.
The Reasons For God DVD is a useful resource individuals and groups can use to respond to the six common objections to Christianity. With the help of this DVD, Christians will be able to engage others in dialogue on the following six common objections to Christianity.
Isn't the bible a myth?
How can you say there is only one way to God? What about other religions?
What gives you the right to tell me how to live my life?
Why does God allows suffering? Why is there so much evil in the world?
Why is the Church responsible for so much injustice?
How can God be full of love and wrath at the same time?
According to Keller, with the help of his Reasons For God DVD, true believers will stay firm n their feet even when bombarded by the backlash. Believers will be able to face even the hardest questions skeptics ask, and get involved in an honest, enriching and humbling dialogue.