Ah, the charm of life in the second half of the previous century, vibrant colours of styles and homes giving off boldness and a sense of personality. Though we still haven't found the machine that would enable time travelling and take us back to the epoch of freedom,there is an opportunity to bring that glamour about easily by decorating our homes. Rightfully so, the past is a foreign country and trends come and go, but the retro trend has withstood the tests of time and is here to stay for many years to come.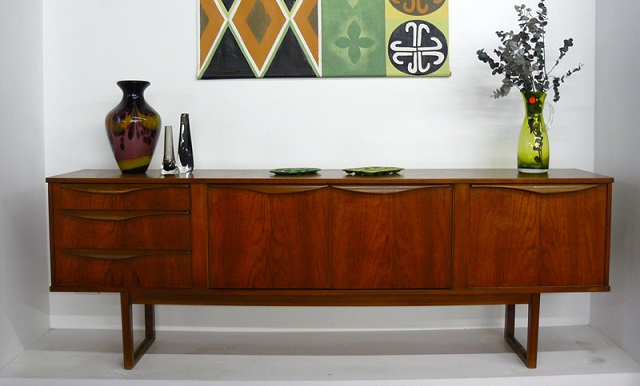 When trying to incorporate retro style in your home, it is important to consider which decade is most of your interest: 50s, 60s, 70s or 80s? These four decades were defining in the world of fashion, including that of furniture and the adjective that can describe retro style best is kitsch. Even so, if you know how to combine kitsch, you can create a harmonious atmosphere without turning the place into an eyesore that would make you stay away from home as much as possible. There is a vast amount of retro furniture pieces available, all you have to do is decide which ones will most match your home décor and measure up the right space they are meant for.
What is specific about this kind of style are the distinctive colours, shapes and prints. You don't even need to roam the shops to find the perfect retro furniture, all it takes is just doing a little research on your own and find a reliable shop online. Reading the descriptions you will get to know the exact size and measure the space in your home. Along with adding a comfortable living room sofa and a unique colourful rug as the central point, the lighting fixtures also help in completing the retro look. A nice set of mirrors or a clock will turn out to be the accessories that also have a great deal of retro flair. Nevertheless, your decorating shouldn't stop at the living room. You can include some retro elements in your bedroom, kitchen and bathroom as well. Add a kitchen cabinet with a worn out charm or use the island space for industrial bar stools and voilà, you got yourself a retro dining ambiance.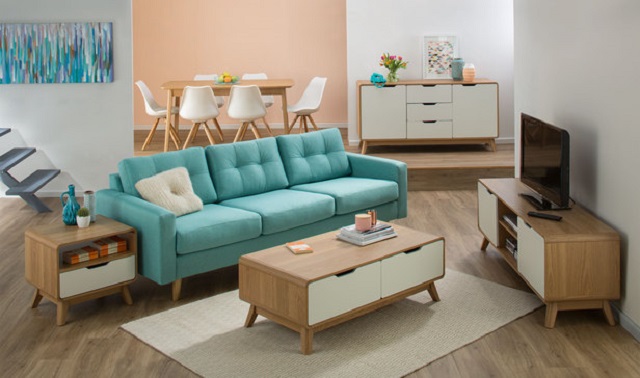 Further on, you can try out different wallpapers if you want to get a full retro interior experience. Once you are done with the interior, you can concentrate on your outdoor space and make the most of it with some metal furniture pieces and decorate them with lively cushions. After that, sit back and relax in your very own revived style that marks the previous century.