A shelving unit is a flexible shelving type that is used in many different environments, including homes and industrial facilities. It is described as a do-it-yourself unit, because it is usually purchased and delivered as a pack that includes elements and instruction manual. A typical shelving unit is consisted of two or more shelves, which can be made of wood, wire, metal or other strong material. The pack contains all the parts you need for proper installation.
The shelving units are commonly regarded as a space-saving storage solutions. Usually, they are assembled vertically and don't take to much floor space. The shelving units can help you organize and manage your work space more efficiently. With these units, finding a particular product is very easy, and this is very beneficial in terms of increased productivity. And with better organization, you will not only increase your efficiency, but the number of accidents in your workplace will be significantly reduced.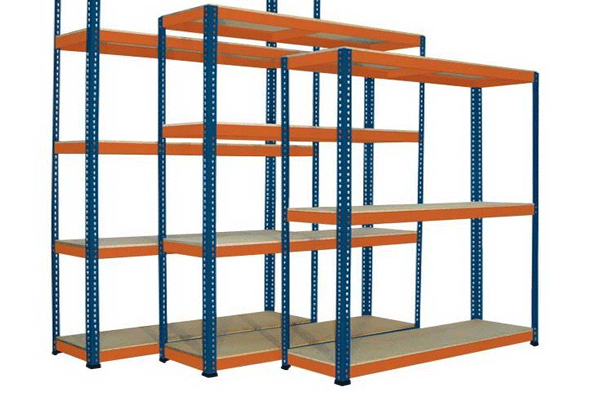 To ensure a long service life of your shelving unit, proper maintenance is required. Whether dealing with light or heavy products, just like all other storage systems, the shelving units need to be properly maintained and handled. In addition to regular cleaning, there are other things you can do to prolong their service life. Let's find out what can you do to ensure a long service life of your shelving unit:
Proper Installment – A proper installation is very important so that the shelving units can hold your goods and supplies for many years to come. You will find all the parts you need in the pack, but you also need to have a proper set of tools. If you don't have the skills, you should ask your supplier to install the shelving unit, or hire a professional do complete the installation process. This way, you can increase the safety of your employees and reduce the possibility of accidents.
Follow The Weight Instructions – In the pack, you will find a manual that contains important information about your shelving unit. To ensure an extended service life of your shelving unit, you simply need to follow the weight instructions which are included in the manual. Most shelving units are not designed to hold heavy objects. Check the capacity of your unit in order to avoid damages and accidents.
Wisely Choose A Layout – It is also very important to choose where to install the shelving unit. The shelving units can be installed anywhere around your facility, but there are specific industry standards you need to follow in order to prevent forklift bumps, worker injuries, etc.