People buy and sell trucks on a regular basis. The truck operators prefer to upgrade their old trucks or to buy newer models equipped with new innovative features for increased productivity and profitability. Some truck operators sell their trucks simply because they are retiring from the trucking business. Whatever your reason is, you are probably wondering what's the best and fastest way to sell a truck.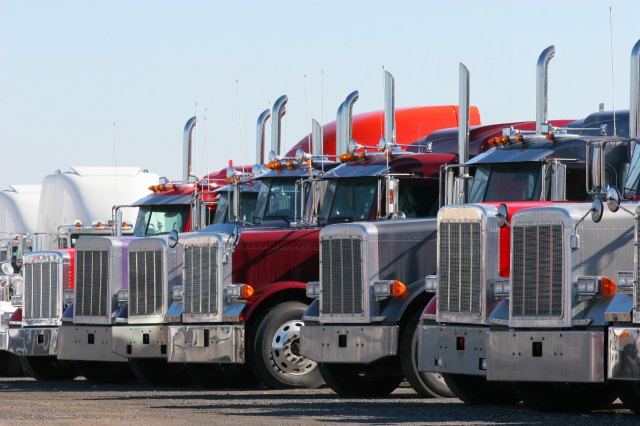 There are many used trucks available for sale on the market, and in order to make a more attractive offer, there are few things you should know. The old-fashioned way is to place an ad in your local newspaper, but do you think that there are still people who read newspaper ads? Today, everything is on the Internet. However, let's get back to the things you should know if you want to sell your used truck as quickly as possible.
Online Ads – Before you start, consider the benefits of posting an online or newspaper classified ads. If you want to sell truck faster, the online ads are your best option. The online audience is more larger than the audience that read local newspapers and magazines. But that's not all. You should post a long description about the truck, include essential details, and as many photos as you can, so that the potential buyers can see what you are selling. The newspaper, on the other hand, publishes your post on a little page and includes a black and white photos only. This way, the potential buyers cannot see clearly what are you trying to sell.
Determine The Right Price For Your Truck – Determining a price for your truck is the hardest and the most important part. Many people struggle with this. You should determine a fair price by considering the mileage, region, color, condition and engine. There are some exceptions from the pricing rules, but these things will certainly help you set the best price. Keep in mind to leave a little room for price negotiations.
Fix Any Visible Damages – When a problem occurs, many truck owners decide to sell their trucks without fixing them. This is wrong. Before creating an online ad, make sure your truck is fixed and inspected by a professional mechanic. This way, you will sell your truck faster, and you may also increase the selling price. Even minor problems can make a big difference, in terms of your negotiating power.
Include Vital Information In The Ad – To create a powerful ad, you must know the basic information about your truck, such as brand, year, make and model. In the description, put the best features and include words such as first owner, used on highways only, well maintained and other similar phrases. Use short, but complete and convincing sentences.