The secret to great interior design is in the details. For this reason, when designing a home's interior, designers pay special attention to the art of decorating, which to be honest is the most fun part of planning a design scheme. A unique and beautiful ornament can instantly enhance the beauty of the interior design and add a dose of elegance to the living space.
The appearance of every element of the design scheme can be improved with a few carefully selected décor touches. Plain large walls provide the perfect canvas for incorporating stylish décor touches for instance. Putting up a wonderful painting is often the easiest way to dress up a large blank wall. While there is nothing wrong with taking the easy route to a stylish home décor, why not get creative instead and try something different. After all, the art of decorating is supposed to help you create a living space that is unique and elegant. Here are some décor ideas that can help you dress up your walls with style and creativity.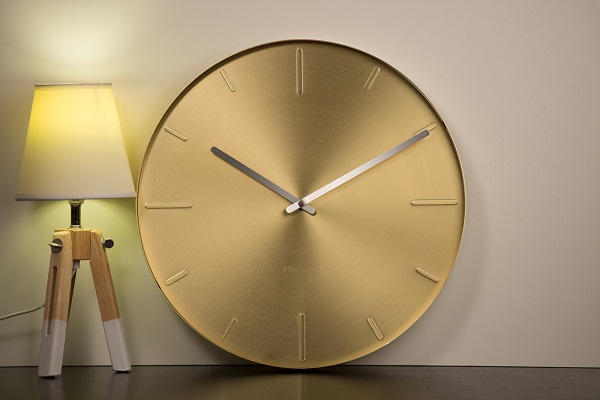 Add Function and Elegance with a Modern Clock
In addition to serving a practical purpose, a modern clock can add a decorative flare to any room. Before you begin your search for the best modern clocks for sale there are some things you need to consider first. First off, decide where you want to place your clock. Do you want to hang it above the sofa, next to the window, or maybe you want to pair it with some other décor piece like a fancy work of art? Whatever you decide, make sure the clock provides a nice contrast to the colour of your walls and compliments the overall design of the room. For instance, red or black modern clocks for sale will truly stand out when placed on a white or beige wall, while those in more neutral hues can surely look great on a wall painted in a darker shade.
Make Your Walls Go From Dull to Wow with Chic Wallpaper
Wallpapers are a great way to give your walls a dazzling effect with little effort. There are so many gorgeous wallpaper designs that can instantly spice up the look of your walls, from colourful floral designs to unique animal prints. While a wallpaper can bring more colour and dimension to the space, avoid papering all your walls since this can ruin the overall aesthetics of the room. I would recommend creating accent wall with wallpaper that matches several other elements in the room in terms of colour or pattern or both.
Create a Library Wall with a DIY Shelving Unit
If you're a bookworm who has an extensive book collection, than a library wall might be the perfect décor idea for you. This is a fun DIY project that will not only refresh the look of your walls, but add extra storage space as well. What you need as to achieve this is a thick board of plywood, wooden boards that will serve as shelves, dowels and a power drill. Make holes on the wooden panel where you will place the dowels. Next, remove the sawdust and gently sand the board to give it a smooth finish. Place the dowels in the holes and arrange your boards. Try out different board configurations before you place the shelving unit on the wall. After you have created your fancy library wall, the only thing left to do is arrange your books and place a few ornaments.