Rubber flooring seems to be the new favourable flooring solution these days and is slowly, but surely replacing hardwood and ceramic tiles. Thanks to numerous benefits, more and more households choose to install rubber flooring. It comes in various shapes, designs and colours that can meet both your budget and personal taste. Ideal for schools, hospitals, kitchens, bathrooms and other heavy traffic areas that are also prone to spills. Moreover, this type of flooring finds its use in home garages, patios, airplane hangers, swimming pools and many other areas as it is resistant to water, scratches and damages and is also a waterproof flooring solution. If you properly maintain the rubber flooring, it can last for more than 20 years. Here are few more facts you need to know about rubber flooring.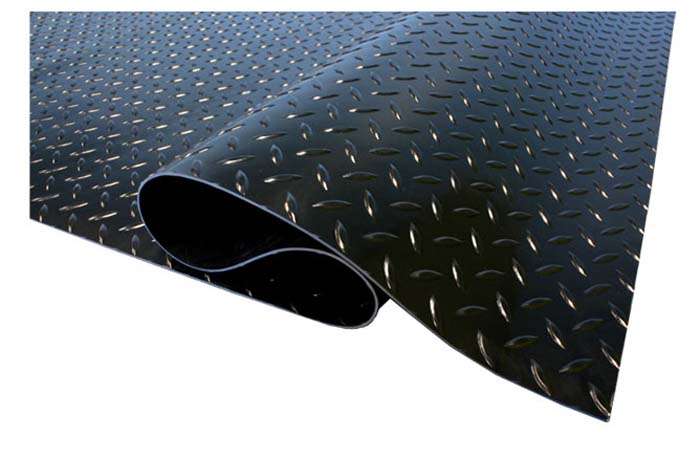 Rubber flooring was discovered in the 30's, but became widely popular in the 60's.
If and when you decide to replace your existing rubber flooring with a new floor, know that it can be recycled and reused for something else. No need of destroying natural resources. Instead reuse the old ones for gas, fuel, industrial and landing mats and much more.
Rubber flooring does not have a lacquer finish. Still, it is very easy to maintain it. A mop, clean warm water and mild cleaning detergent will do the job.
For greater water resistance, rubber flooring is usually polished with water soluble wax that also protects the floor from sun discoloration.
Rubber flooring is an ideal solution for schools due to its slip resistance feature. Even when coated with a shiny layer, still this floor type is not slippery, thus it is a safe solution and kids can run and walk freely.
One of the reasons people choose rubber flooring is its durability. If you are looking for a kid-friendly flooring solution, make sure you choose this one. Resistant to any kind of spills, scratches and sharp objects.
Did you know that rubber flooring offers great traction. That means that you can stand on your feet for hours and you won't feel tired at all. Due to its soft and cushioned material, rubber flooring offers comfort and reduces foot pain and injuries.
The rubber flooring is known for its ability to absorb sound. It is a great sound barrier, making it a perfect solution for areas that require minimal sound.