Never underestimate the power of a good quality floor. It sets the tone and gives a unique appearance to entire home. When searching for new flooring solution for your home, you will find thousands of designs of different flooring materials available on the market. Finding and selecting the right floor from a huge selection can be quite confusing. For example, the popular wood flooring is available in many different types and of different quality. However, the best choice for one active household with pets and kids is definitely a vinyl flooring. When looking to buy vinyl flooring for your home, there is always a question: what type of vinyl flooring to choose? We present you an easy guide to help you understand few important things that need to be consider before you buy vinyl flooring for your home.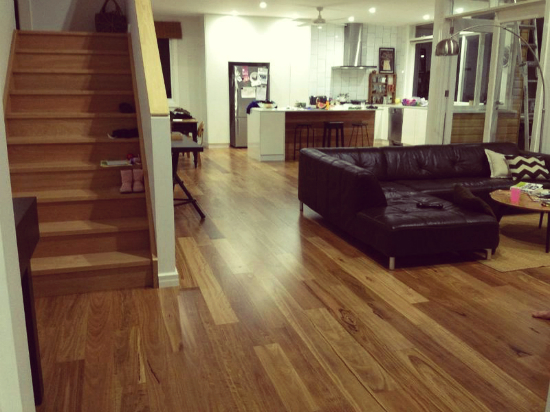 Appearance – Think carefully and decide on the look you want in your home. The vinyl floors have very attractive designs, ranging from original graphing designs to natural images. You can get the same look of a stone or wood.
Typical Warranties – Different flooring options come with different warranties. So, before you buy vinyl flooring, research. There are companies that ofter comprehensive warranties for their products.
Life Expectancy – Life expectancy is another important thing that needs to be considered when buying new flooring for your home. Some flooring options may last only few years, some 15 to 30 years, and some flooring materials can last even a lifetime if properly maintained.
Pet and Child Friendly – Some floors, like the vinyl, are better option when it comes to being resistant to liquid spills, traffic, pet nails and for cushioning joints and elbows. Vinyl tiles and vinyl sheets are great choices for homes with pets and kids. So, if you are living in an active household, do not hesitate to buy vinyl flooring.
Care and Maintenance – The flooring options available on the market today are very easy to maintain. Some of them require less care and are easy to clean, requiring nothing else than simple mopping and vacuuming. There are also floors that need only periodic refinishing. The vinyl flooring is one of the easiest floors to maintain. This is another reason why you should buy vinyl flooring for your home.
Installation Methods – Staples, nails, locking, interlocking or glue? The installation method depends on the type of floor and sub-floor that is being installed. Some floors need groove and tongue locking for installation. The vinyl requires glue for perfect installation and can easily be done bu yourself.