Mattress buying is like a game of Russian roulette. You might stumble upon one that's good for you, or you might be stuck with one so uncomfortable, it just kills. Too soft, too hard, how can one get the mattress just right? If you are tired of playing the deadly mattress game, then you might want to consider an alternative solution – a mattress topper. Like the name suggests, it goes on top of your mattress and can top it in terms of comfort.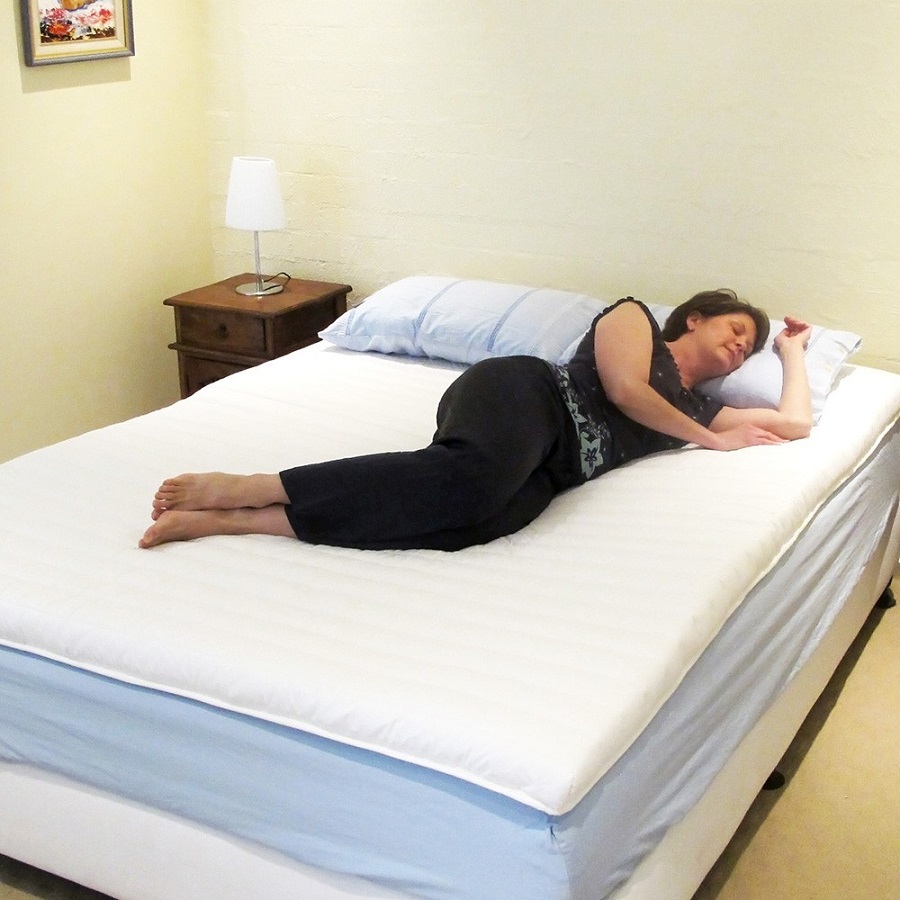 Older mattresses get worn out with the years of use and refuse to adjust to our bodies which can cause a lot of aches and pains. When that happens, a mattress topper is the simplest, most affordable yet effective solution. Some people even buy toppers because they are low maintenance and a lot more easier to wash and dry than the whole mattress. Moreover, they can prolong a mattress's life (especially if you spend a lot of time on it) and prevent dips in the bed. If you make a good pick, a mattress topper can be really worth your money.
The best material concerning mattress toppers is, without a doubt, latex. The many health benefits make the natural latex mattress topper the highest rated of all models. Because of its flexible nature, latex moulds around your body and helps relieve pressure points, relax the muscles and ease blood circulation which helps with conditions like Restless leg syndrome. The density of this topper is usually somewhere around 80kg/m2, which means that it's supportive enough to keep your spine aligned throughout the night. And having your spine aligned properly while sleeping is important to prevent those nagging neck and back pains that tend to ruin our days.
Even though it supports your body, this topper is still soft enough to let you sink into a cosy good night's sleep. The latex topper can transform an extremely hard mattress into a bed of softness in no time. And don't worry that the topper will start to sag because it so soft. The beauty of latex is that it always springs back to its initial shape. This makes the latex models, compared to other toppers, suitable for people of all shapes and sizes, including those who are overweight.
The design of the natural latex mattress topper is entirely breathable thanks to the state-of-the-art pin core construction which provides constant air flow. This air flow is crucial for dissipating heat and keeping you cool during especially hot nights. No more summer-time tossing and turning! But the best thing is that this also means that the topper has its own ventilation system. The pin core construction keeps the topper dry and prevents bacteria from reproducing and mould and mildew from growing, making it the best solution for people with allergies.