There is no place like home – it is the place where your story begins. And when you think of your home, I bet the first image that comes to mind is your living room; you with your family sharing special moments together- relaxing on the sofa while watching your favourite TV show. And among all those pieces of furniture, the sofa is one of the most important elements. It does not only need to complement your existing decor, but it should be also able to provide you with the ultimate cozy feeling while using it.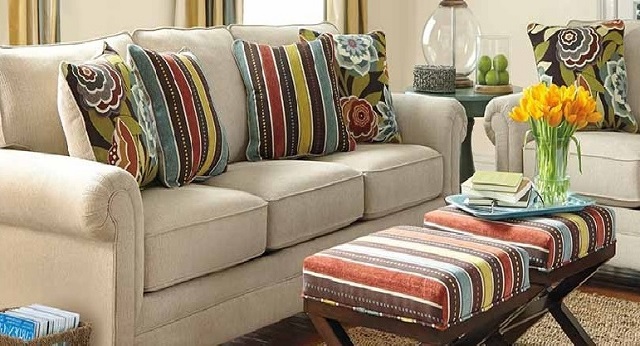 Because of that, it is of utmost importance to spend some time searching for the ideal sofa for your living room. Be it an ultra expensive one or a nice sofa bed for sale, you should definitely invest some effort in your search. Wondering what makes a comfortable sofa bed and which features to focus on? Stay with me, you can thank me later.
First of all, consider the model and the style of the sofa. There are plenty of different models out there so it is important to choose one that will perfectly blend in your interior design style. Make sure you do not choose one that screams of colours. Better choose a neutral one and enhance its look with a variety of decorative sofa cushions in colours that will complement your décor.
Look for sofa beds that come with additional cushions. Besides adding a great dose of comfort, cushions can instantly add a pop of colour to the room, especially if they come in different colours and patterns. This will give you the option to update your room without the need of spending extra money.

To get the ultimate durability and strength, look for a sofa bed with supportive metal frame, so you can be sure that your new purchase will stand the test of time. Whether you bought the sofa bed for sale or not, its mechanism has got to be strong enough and it should last as long as the bed itself.
When it comes to comfort, consider the quality of the mattress. I know that there is nothing more comfortable than your bedroom bed, but a quality mattress can make u huge difference. Instead of buying a sofa that comes with thin foam mattress, it is worth to invest a couple of dollars more and choose one that comes with a memory foam mattress for the highest level of comfort.