In the world of flooring, one type has been topping the charts worldwide – the vinyl carpet tiles. Although discovered in the 30's, vinyl floor did not become popular until the 60's, but was quickly replaced by hardwood and marble flooring. Today, due to innovative techniques implemented in the design and production process, vinyl carpet tiles are becoming one the most sought-after flooring solution. Growing number of Australians are simply in love with this flooring type. And what's not to love. Durable, waterproof, water resistant, flexible, safe, easy to install and maintain are just few of the advantages of vinyl carpet tiles.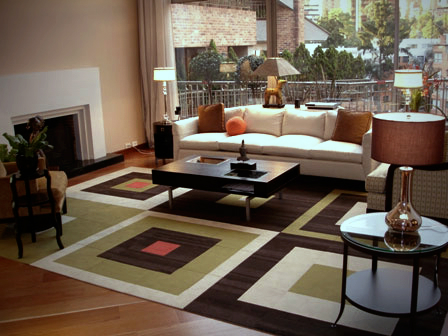 Moreover, vinyl carpet tiles are ideal flooring solution for your home because they don't cost a fortune and are also very easy for maintain. Just like any other vinyl product, routine maintenance and proper care routine are necessary for long lasting usage. With proper care, your vinyl carpet tiles will serve you for many years. The advance technology and innovative materials improved the durability of this flooring, but without regular cleaning and maintenance, you will certainly not get a high return on your investment. In order to prolong the life of your vinyl carpet tiles, consider these few simple but quite effective tips.
Preventative Maintenance – You need to take care of any spills immediately. Use the mop or a clean cloth to collect spilled coffee, water, juice or any other drink. Always go over the carpet tiles with a clean damp cloth to ensure the floor is not sticky. For solid food, sweep or vacuum particles and then mop the floor. When purchasing vinyl carpet tiles, it is always a good idea to buy few extra tiles to have on hand in case you may need to replace some.
Vacuuming And Spot Cleaning – A vacuum cleaner with good suction and beater bar to lift dust, particles and soil to the surface is also recommended to ensure long usage life of your vinyl carpet tiles. It is highly recommended to vacuum at least once a week and spot clean when necessary.
Cleaning Products – Using warm clean water mixed with a mild cleaning solution is the best way to clean your vinyl carpet tiles. Harsh chemical solutions are not recommended. If you need to take care of a spilled coke, coffee, fruit or other coloured drink or food, use white vinegar. Mix the vinegar with clean water and clean the area with a clean cloth. Repeat if necessary. When clean, rinse the area with clean water.