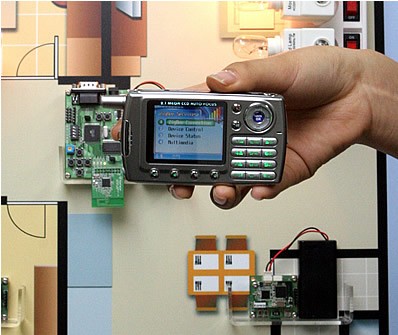 Even though you cannot put a price tag on your safety, still that does not mean you have to spend a fortune to get a proper home security. Monitoring security alarms can be quite costly, with complex annual contracts, monthly fees, and other additional features these alarm systems come with. For this reason manufacturers offer a more convenient solution – DIY security system.
DIY home security systems are ideal for homeowners that have a limited budget, yet want to secure their homes. The latest DIY home security systems are not only smart and easy to set up, but efficient and inexpensive as well. Instead of fearing of getting robbed when away, buy the hardware and install the DIY security system yourself in few easy steps. Be up to date with the latest security alarm trends – get a DIY security system, and download the free application on your mobile phone to be able to control the system remotely. There are so many DIY home security systems available on the market, which one you'll choose will depend on your personal requirements. Still, there are few things you should consider before you select the DIY security system that best meets your needs.
Set Up And Usability – You don't need a complex alarm system you cannot handle. Instead get a simple DIY security system that is easy to set up. Since you are setting the alarm yourself, look for one that includes clear instructions, plug and play devices and user-friendly apps that allow you to control your system. Unlike other systems, the DIY home security systems allow you to monitor your home even when you are away.
Control And Customization – One of the advantages of getting DIY home security systems, is the fact that you can tailor them according to your specific needs. You get to choose the type and the number of sensors and cameras that will be installed. When you decide to install a DIY security system, you also get to choose any additional peripherals which will enable you to reuse the system if you decide to move in a new house, rename certain sensors and adapt the system yo your needs.
Service And Support – Don't forget to check whether the DIY security system has a warranty or not. Usually it is recommendable to get one that has at least one year warranty in case something goes wrong. You need to look for a warranty that applies both to the system and the additional devices which are sold separately. Spare yourself from costly repairs by getting DIY home security systems that provide exceptional customer support. So, if a problem occurs in the future, you can call the manufacturer and get the problem solved without spending additional money.