Gone are the days when the only choice people had regarding garden sheds was to build one themselves. Thanks to the advanced technology and a wide range of materials, nowadays, you can easily choose from a large selection of ready-made Australian sheds. However, this amounts to one very important question – how to choose the right type for your garden?!
Out of all things, the most crucial one is to choose a shed that is made of quality material and one that can serve you for many years to come. Generally speaking, the most popular types of materials are wood, plastic, metal and resin. Although the oldest, wood is the least used type of shed these days as it requires regular maintenance. Treating the wood with different products and applying wood paint is a must, otherwise, you are risking of deterioration and change in colour.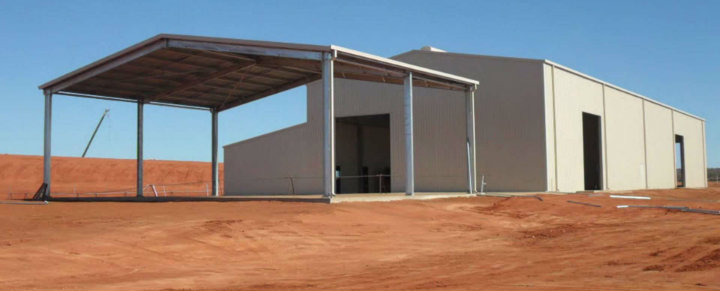 Since quality, durability and appearance are the properties Aussies look for in a garden shed, the type that can provide them with all these things are steel Australian sheds. They are sturdy, require little to no maintenance and can withstand rain and other harsh weather elements. They are available in a range of sizes, colours and shapes which means you can easily choose one that can match the rest of the garden space. Plastic sheds, on the other hand, also require little to no maintenance, however, their main downside is that they cannot be painted over and the plastic may lose its shape especially during the hot summer days.

Another important aspect is to choose the right shed size and this can be done by considering the free garden space and the things you plan to store in it. For example, larger types of equipment need to be kept safely and they require a shed with a sliding door or double doors for easier handling. You should also take into account the shed's roof as not all of them have the same purpose. For example, the sloping types of roofs are great for storing larger equipment pieces, but also for keeping water away from the shed. In case you live in an area where there are several months in the year with bad weather conditions, choosing a shed with a watertight roof would be the best decision you can make. Sheds with side coverings are ideal for keeping the water away, and this feature is mainly present on metal/steel garden sheds, which is another reason for choosing a steel garden shed.
Except for these things, proper ventilation and insulation are paramount for having a long-lasting garden shed. If the shed has none of these things, heat can cause the air to become damp and humid which can lead to rust.