The overall quality of your sleep depends on a variety of factors among which the construction and quality of the mattress you sleep on play a vital role. If you find yourself twisting and turning at night, not being able to find a comfortable position to sleep in, you might want to reconsider the mattress you are sleeping on. Moreover, if you wake up with a headache, back pain and overall malaise pretty often, it is clear – time to consider mattress pillow tops. These are so good as they relieve pressure points and incorporate advanced spring systems that absorb motion and offer an undisturbed and relaxing sleep.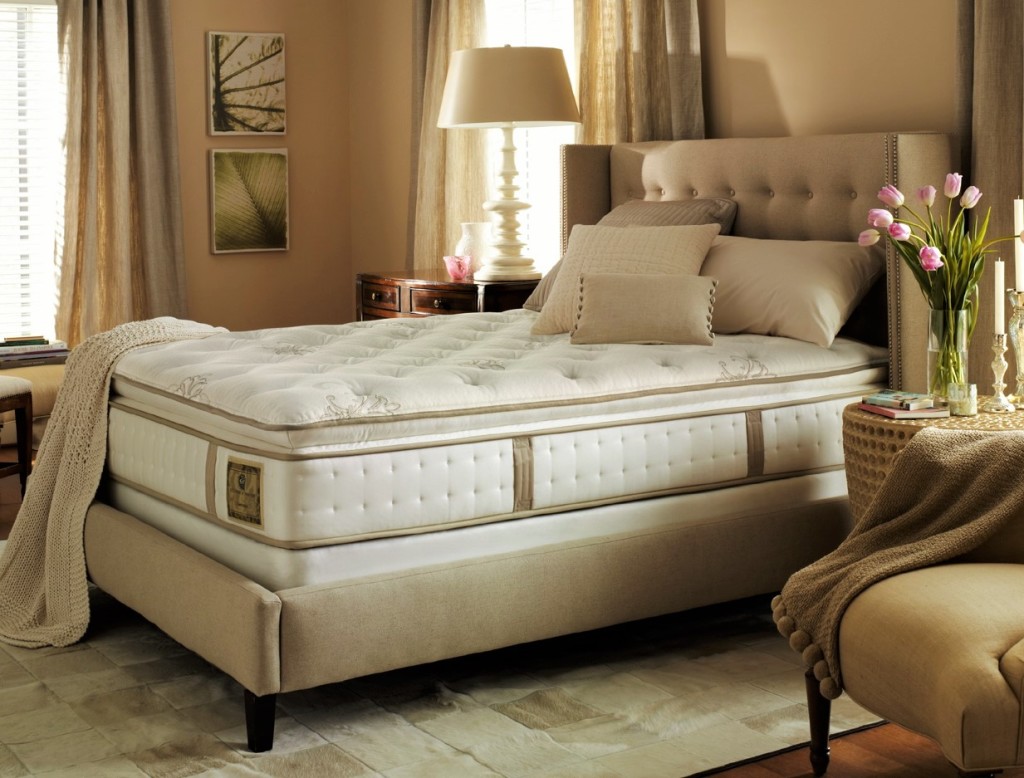 Mattress pillow tops come in a wide range ofmodels and sizes, from pillow top king, to pillow top twin styles – there are various options to choose from. When it comes to construction and design there is the original pillow top, the euro top and the euro-pillow top mattress. All designs essentially have the same features in terms of function. They include additional layer of padding on top of the mattress that offers a higher level of comfort. However, in terms of construction, there are some differences.
Classic pillow top design
This design includes a pillow-like layer as well as an extra layer of padding on top of the mattress that is sewn into the edges of the pillow and resembles a mattress topper. This classic design can incorporate various foam and fibre types and it can be manufactured from a combination of quality fibres.

Euro top design
This design includes more layers than the classic pillow top. The additional padding layer is lined up with the mattress edges and provides a more compact appearance. It has a panel along the side that is flat and although it provides additional comfort, it does not give as much soft feel as the pillow top design.

Euro-pillow top
This design is a combination of both pillow top and euro top. It has several layers of padding and gives the overall mattress a thicker appearance. It provides a plush comfortable feel and it can be made from various kinds of fibres and foams.
All these mattress pillow top designs have advanced features and are manufactured to improve the quality of sleep which will ultimately influence your overall health. Do not spare pennies on the dollar and purchase a quality mattress top that will offer you nothing but comfort and a good night's sleep. Your health is your biggest wealth, take good care of it.