Investing in new commercial kitchen appliances is a major investment for every homeowner, or a restaurant or a food catering business owner. This is not a simple nor a cheap task. On the contrary, there are so many things you need to do and consider, including planning and setting a budget.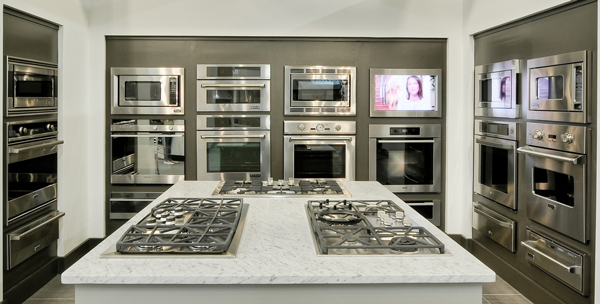 It is very important to plan everything prior to embarking on your shopping journey, no matter if looking for new or used appliances on sale. After all, how many times does a person shop for major appliances? Once or twice in a lifetime, right? Even the smallest of mistakes can make a big difference to your total cost. Therefore, prepare yourself. Here is what you need to know and consider before you start browsing online appliances on sale offers.
First things first. Set your budget and make sure you do not go over it. Knowing your financial limit before you start shopping is crucial. With that being said, you need to clearly determine how much you can really afford on one or more appliances for your commercial kitchen. You can even create a list of all appliances you need (type and number wise), but be realistic. Consider the budget you have on disposal and if necessary, narrow down your list to the most important appliances only. This can help you find and buy the appliances you really need without going over the budget.
The Requirements And Needs Of Your Commercial Kitchen
Another important thing to consider is the requirements and the needs of your kitchen. Such requirements include the amount and type of meals that will be prepared in the kitchen, as well as the storage needs. This can help you determine the type and the number of appliances you need to equip your kitchen.
The Basic Features Of The Kitchen Appliances
It is very important the commercial appliances you plan to invest in, to be of high quality and energy efficient. If you want to make a future-proof investment that will save you money in a long run, invest in high-quality and energy/cost-efficient appliances on sale. Quality means durability, thus a long life span of your appliances. The energy-efficient feature will directly contribute to lower monthly energy bills, regardless of the type of business you run, whether a restaurant or catering. Appliances with such features are indeed a costly purchase, but in a long run, a worthy investment.