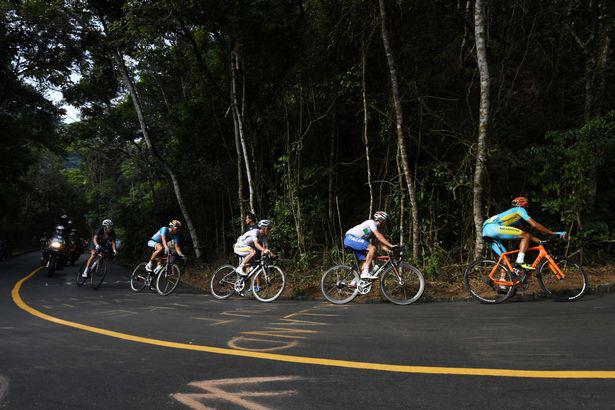 Even if you're not a professional cyclist but just a conscious citizen who cares about the planet and goes to work every day with a bike, I'm sure you've watched Tour de France more than once and you've imagined yourself cycling among all those handsome bikers from all over the world. Passionate everyday bikers tend to enlarge their desires and most of them will find themselves, sooner or later, thinking about an off road cycling or a road racing with a group of friends. If you're new to the sport and you ask yourself "how to start", this is the right place for you. Let us tell you all about road racing bicycles before you hit the road.
Race Bike or a Sportive Bike
The first thing you should know is whether you want a race bike that will give you a full professional racing experience or a more sportive one for epic and challenging off road distances. Both choices are great if you're the adventurous type, you just have to know your preferences. However, whatever type of road racing bicycles you choose, it will certainly give you fast, fun and exciting cycling days and will help you get fit and healthy soon after you start using it.
Geometry
One of the most important things about road racing bicycles is the geometry. There is a big difference in the design of the frames from one bike to another, like the steeper angle designed frames for the fork and seat tube in racing bikes or the short seatstays and chainstays in sportive bikes. Nowadays bikes are designed to feel as comfortable as possible although that was not always the case. In the past, designers didn't put into consideration the comfort of the bikers, so many had hard surfaced seats that you could only sit on for an hour or two, but thankfully modern day manufacturers think about the overall well being of the costumers so road racing bicycles have benefited from great improvements in comfort. Generally, modern seats are made of hard plastic or leather, depending on the price and the manufacturer.
Gears
Another question you have to ask yourself is "how many gears"? That of course depends on where you want to ride your bike and how you want to ride it. You should choose a double chainring and eight to ten cogs if you're already fit and you don't think you'll have a problem with greater pressure on your legs. If however you're looking for a bike to get in shape among other things, you should choose a triple chainring with easier gears. You'll still get a road racing bicycle, the only difference will be in the difficulty of the riding experience in which you can advance by using your bicycle daily.
Disc Brake or Rim Brake Road Bicycle
If you're thinking of cycling in high wet or high dry surroundings, disc brakes are the perfect choice for you. Your wheel rims can get very dirty but that won't slow down your bike with disc brakes. However if you want to go with the cheaper version, that's totally fine. Rim brakes don't perform as well as disc brakes in dirty and wet conditions, but if you think that you won't use your bike in that kind of environment, they are also a good choice, especially for first time road bikers.
Now when you know the basics of road racing bicycles, you should start thinking on finding a mentor if you want to feel the professional cycling life or convince your friends to join you in an off road once in a lifetime experience. Whatever you choose, start warming up and get ready for many adrenalin filled days and who knows, maybe you'll be the next Eddy Merckx.