It's impossible for people with celiac disease to eat products containing gluten without having a reaction. It's important for them to be cautious because even the slightest trace of gluten can cause major digestive problems, trigger allergy or worse. Actually, it's less of a disease and more a lifestyle. A lifestyle that everyone around them should show regard for, especially when it comes to things like hosting dinners or shopping for edible gifts.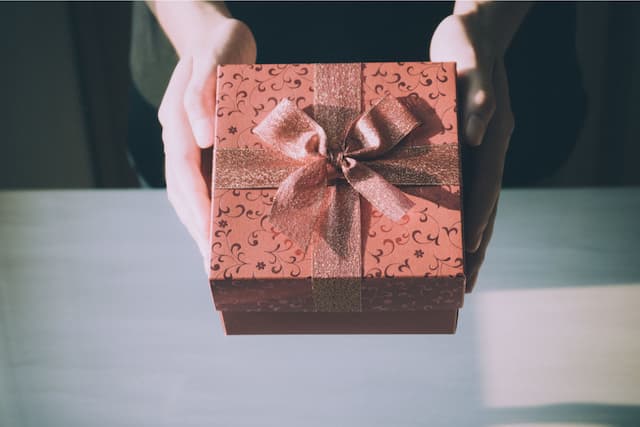 Finding the perfect gift for a foodie friend that is on a gluten-free diet, shouldn't be a struggle. The market has really paid attention to this need during the past couple of years, having in mind that more and more people out there are unable to tolerate gluten. There are plenty of products out there that are a gluten-free substitution of the original desserts, pastries and specialties.
If you go to any supermarket, you'll notice that the products that are gluten-free are properly labelled making it easy to pick the right ones. You can find gluten-free flours, rice, corn, soy and potato. Most of the dairy products are gluten-free, and of course, you have plenty of fruits and veggies to choose from.
It's the same for online gift shops too – you can find a variety of gluten free gift baskets to surprise a loved one. It's not really a limited list of products, and if you are a little bit creative, you can come up with a really unique and heartwarming gift. Here are some ideas to spark your inspiration.
Gluten-free Doughnuts Arrangement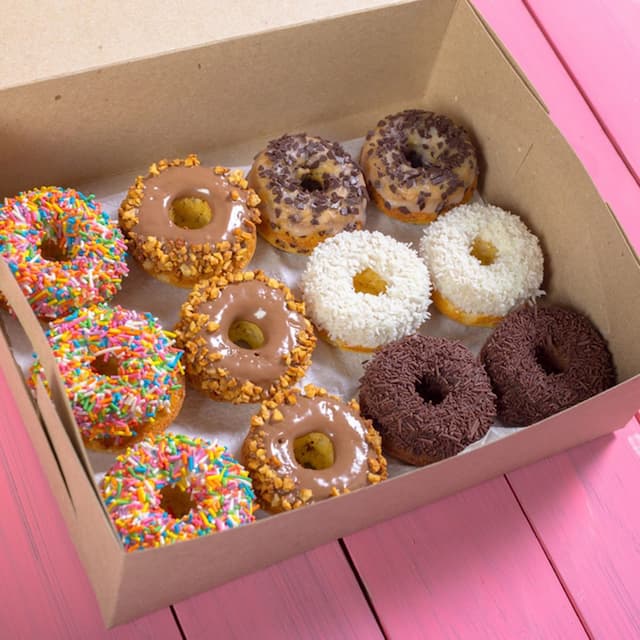 Source: Taste of Home
Following a gluten-free diet doesn't mean you should stop enjoying delicious food, just that you should select it wisely. In fact, some of the most popular gluten free gift baskets are those containing perfectly round, full of cream or jam and deliciously glazed doughnuts. Of course, all assembled flawlessly, and with a personalised message.
Gluten-free doughnuts are made from gluten-free flour, to begin with. It's a mix of tapioca starch, rice flour, potato starch, coconut flour, pink Himalayan salt and gluten-free baking powder. All of these ingredients are known to be natural and gluten-free since they derive from different types of plants.
Tapioca starch is made out of the crushed pulp of the cassava root. This ingredient is great for gluten-free baking. Apart from baking, you can use it as a natural thickener for making different types of sauces (sweet or savoury), gravies, homemade pudding and even cookie dough. Tapioca starch is overall a great alternative for people with celiac disease.
Rice flour is made from milled rice. It's a great substitute if you don't want to use wheat flour. Same as tapioca starch, other than for baking, it can be used as a thickening agent. Fun fact: rice flour is widely used in cosmetics too. Why? It has anti-inflammatory and antioxidant agents.
Potato starch is made from potatoes. It's essential for gluten-free baking and is used as a thickener. It's also dairy-free, grain-free and soy-free, therefore it's absolutely safe for people with different kinds of allergies.
Coconut flour (the one we absolutely love) is made from the meat of the coconut. It's suitable for baking and it has proven benefits with lowering cholesterol and anti-inflammatory properties.
When it comes to toppings, cream or jam, they all have a healthy, gluten-free alternative. Your friend won't even feel any difference.
Many bakeries out there pay a lot of attention when making gluten-free doughnuts. Firstly in the baking process, but also in the way gluten free gift packs look like when they arrive at the wanted address. Despite that, make it your habit to always ask for a list of products used, just to be sure. As I mentioned before, even the slightest trace of gluten can cause problems. What's more, some people can also be allergic to other ingredients, like for instance nuts or eggs.
DIY Gluten-free Cookie Mix in a Jar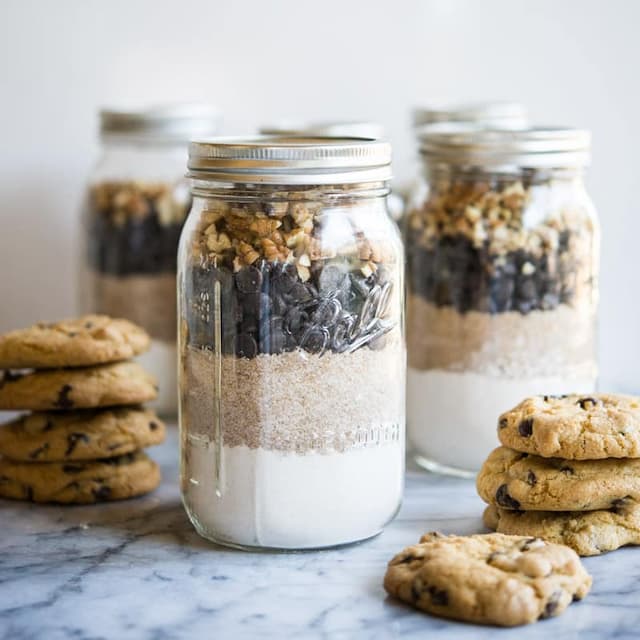 Source: Fed & Fit
If you really want to show how much you care, take note that preparing a such a cookie mix in a jar is the perfect gluten free gift. It's easy to make, easy to pack, looks amazing, and you can't go wrong with it. No matter the dietary choice, everybody loves cookies.
For the preparation of the cookie mix, you will need the gluten-free flour we've talked about earlier, baking soda, sea salt, brown sugar, granulated cane sugar and gluten-free chocolate chips. The beauty is in the way you assemble the cookie mix. You put every ingredient layer by layer in the jar and the end result is a tasty-looking, chocolate, flour and sugar rainbow. The recipient will add the wet ingredients at home, and in just an hour, their kitchen will be filled with the scent of homemade, freshly-baked, chocolate chip cookies.
Aside from the jar, you can also prepare a card with instructions and used ingredients, to show how extra careful you are. Believe me when I say that the recipient will be amazed by this gift!
Olive Oil Infused with Herbs
Source: Luci's Morsels
If you have something different in mind, other than pastries and sweets, try putting infused olive oil in the gluten free gift box. Olive oil is known for its health properties, and it's naturally gluten-free. Plus, it makes a really thoughtful gift. It can be used for cooking or even for a massage, as a lip balm, facial mask, treatment for damaged skin, plus it can help prevent hair loss.
The first step is to choose high-quality virgin olive oil. After that, you have plenty of options for infusion as well. Here are some suggestions.
You can make rosemary-infused olive oil. For preparation, you will need a clean and dry jar, organic olive oil and rosemary. Ideally, you should put 3 to 5 springs of dehydrated rosemary. You can dry the rosemary in the oven. Then, you place the rosemary in the jar and pour the olive oil on top. It usually takes up to two weeks until the infused olive oil is ready to pack and use. You can pack it in a decorative glass bottle, and attach a card to it.
If they're not a fan of rosemary, the process is the same with basil. You will need two teaspoons of dry basil leaves, a jar and olive oil. This type of infused olive oil will be perfect for someone who adores Italian cuisine since it will give an amazing aroma to pasta, pizza and other Italian dishes.
Thyme-infused olive oil is another variation. Its sharp, almost minty flavour will go great with fish, chicken specialties, baked potatoes or salads.
Lemon-infused oil is made with lemon peels. It's important to wash the lemon thoroughly before peeling. Here the process is a little bit different. You will need to heat up the olive oil with the lemon peels just enough so that the aroma of the lemon is being released into the olive oil. Then you strain the oil into a clean bottle and you are ready to go.
And if you are an adventurous type of person, try infusing the olive oil with a special blend of several herbs. The end result will amaze even the most peculiar individual.