Planting trees means inviting various benefits into your yard, from environmental to social. Some of them include purifying the air, creating a habitat for wildlife, improving soil conditions, reducing risks of floods and soil erosion, as well as providing food, shade and the chance to educate the youth and communities about these benefits. In addition, there's something in it for your home too: trees enhance the curb appeal and as a result increase the value of the abode.
Tending to the Needs of Trees
Choosing the adequate tree for your yard and planting it in the suitable spot away from powerlines and utility lines of the household is only part of the tree care. Limbs interfering with windows, chimneys, gutters, roofs or pavement are to be avoided too so have the growth in mind prior to planting.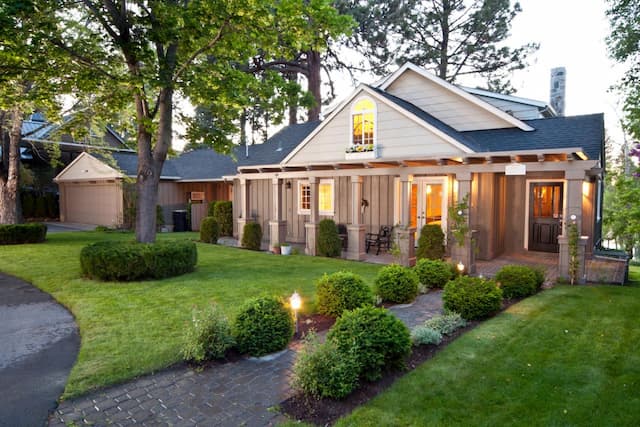 Source: hgtv.com
Furthermore, the same as with any other plant, a tree requires enough water, sunlight exposure and the right nutrients to grow into its healthy and beautiful self. This means you need to learn when and how to mulch, water, fertilise and prune your trees.
Keeping a tree journal can be of help for keeping up with the chores, especially if you're a beginner at gardening. Moreover, a bonus is you'd also be spotting issues and nipping them in the bud too. Still, as trees are bigger than other plants, and as such more challenging, you might find the help from professional arborists to be the best solution in the long run.
Finding the Right Arborist
If you care about your health and well-being, you probably mark annual health check-ups. Well, that's what trees require too. More so if you see some troubling signs that pose a risk to your safety and your property like disease or worse, falling. Before resorting to DIYing, get assistance from experienced arborists who offer assessment, consultation, disease control and professional and safe tree felling service.
Unlike you, they have the skills and equipment needed to handle such tasks. However, as there are many tree carers, it's up to you to do your homework and find the reliable company with the tree surgeons who have the expertise to ensure your trees and your safety are in good hands. Sometimes, the simplest of maintenance chores and misuse of power tools can turn into life-threatening accidents and situations.
This means besides looking into reviews about a certain company of your choice, you should also pay attention to their diplomas and qualifications. A tree consultant who is level 5 qualified from the AQF (Australian Qualification Framework) is a safe choice; level 3 qualification is also enough for tree maintenance and care, like pruning, as well as tree removal.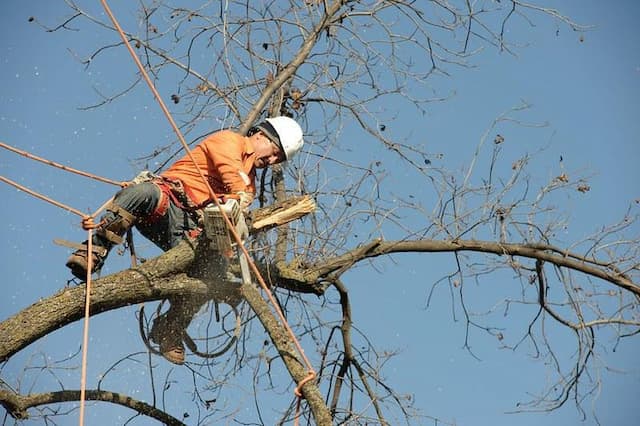 Source: areasofmyexpertise.com
What Professional Arborists Can Do for Your Trees
Of course, DIYing is appealing because many think it to be way more affordable than leaving it to the professionals. And yet, taking the tools into account needed for the chores, assessments and emergency situations, and the mistakes that can result from not using them properly means the chances of ending up with bigger risks and costs on your own are higher. More so if you're a beginner at tree care!
You can count on the aid from experienced tree surgeons when checking a tree's health and determining whether there are some indications of disease or care needed. In the case of signs of trouble, especially with older trees or those affected by storms and heavy rains, they can also help you decide whether a tree felling service is required or not by carrying out risk assessments.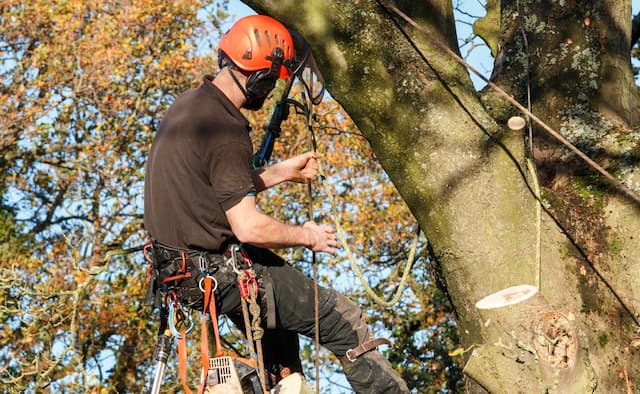 Source: derekmahertreecare.com
In the case of removal or pruning, depending on where you live, you might have to get an approval from the Tree Protection Unit which is where the arborist company can turn out to be the solution as they would acquire all the paperwork needed instead of you. This is a good investment especially if you have a busy lifestyle and paying local governments a visit simply doesn't fit in your busy daily schedule.
Additional services include cutting to make the tree safe, arranging traffic management, disease and insect control, pruning, powerline clearing and stump removal. As we mentioned mulching is good for trees, so you might resort to using organic mulch for your garden – that's where stump grinding by the arborists can also come in handy. If this sounds too good to be true, wait till you hear this last one: they can tidy up any mess created from trees removal or maintenance and move it from your property so you don't have to!