Appearance is a big factor in running a beauty salon. Not only your clients' appearance but your staff's as well. After all, no-one will feel to entrust their looks into the hands of someone who isn't dressed professionally and well-put together. With that being said, the best way to ensure your staff is properly dressed for the job is by providing them with uniforms.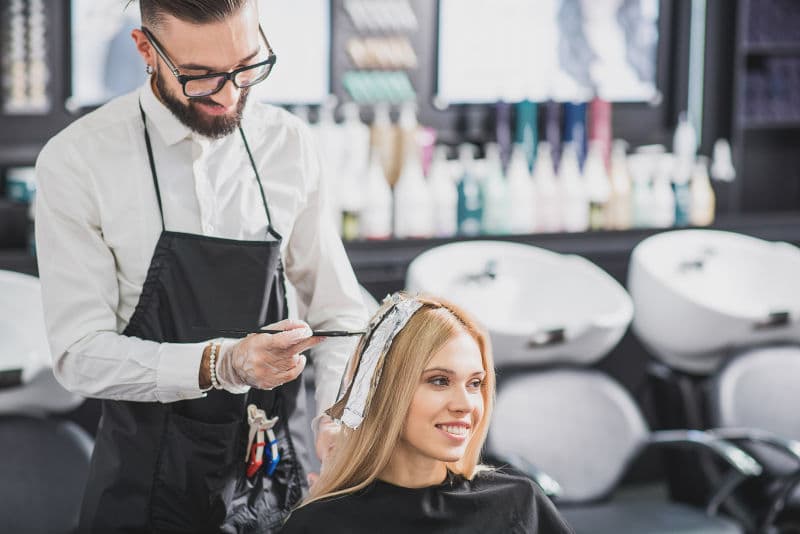 And as for your team, having a uniform is definitely more convenient than being faced with the dilemma of what to wear on a daily basis or worrying that their clothes will get ruined. Not to mention how being dressed in a unified fashion can give them a sense of belonging which helps create a positive working atmosphere. So, all things considered, it's certainly to your advantage to invest in quality salon workwear. Here are some tips to help you make the right choice.
Pick a Stylish Design
Given the nature of beauty salons, it only makes sense that you choose stylish uniforms. Dressing your staff in a fashionable way can give your customers the assurance that you have what it takes to help them look in step with the latest trends. A great tip is to stick to base pieces such as a shirt, trousers and a protective apron in a simple, monochromatic design. For a chic look, you can further accessorize the uniform with eye-catching details such as regular scarves, head-scarves, ties or sashes. By switching up the accessories from time-to-time you can stay up to date with current trends and add some novelty to your uniform.
Use Colour to Identify Staff Roles
The basic design of your uniform helps create a unified team look. However, you can feel free to use different colours to easily identify different staff roles. For instance, the staff that carries out massage or facials can wear more serene colours such as light blue or light grey that can help put clients in a more calm mood. On the other hand, makeup artists and nail artists can use brighter colours.
Think About Functionality
And finally, don't forget that your salon workwear should allow people to accomplish their tasks with ease. If the materials aren't breathable or the clothes feel too tight, your employees will feel uncomfortable which can reflect on their performance. With that being said, make sure you pick a quality material. Due to being lightweight and moisture-wicking, linen and cotton are both popular choices for work apparel. If your uniform also includes aprons, gloves or other protective pieces, make sure that they are made of a sturdy, resistant material such as denim or leather.