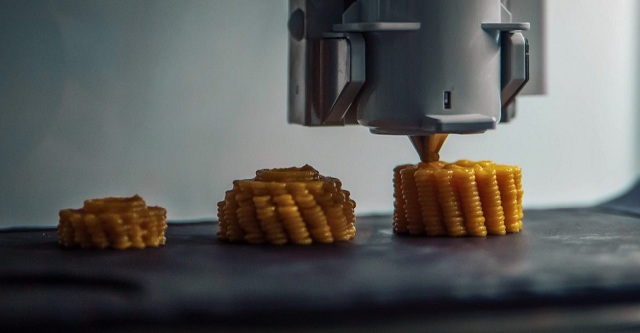 3D printing has incredibly evolved over the past few years. The commercial 3D printing market has exploded with a variety of affordable options that have improved in speed, reliability, and quality. 3D printing is the process of manufacturing three-dimensional objects by depositing successive layers of material with a 3D printer.
Due to the usage of an additive manufacturing technique, this process radically differs from conventional subtractive manufacturing processes. Commercial 3D printers are typically used by design firms and hardware manufacturers for the making of molds and prototypes, which means that they need to adhere to very strict quality standards. That being said, they have to be capable of printing large objects efficiently and all that contributes to their price tag. However, 3D printing saves material and labor costs, enables fast prototyping, and finds applications in a variety of commercial and consumer endeavors. It is a technology that "will change the world."
Dental Industry
3D printing has also been used in the dental industry for printing directly from DICOM medical files, Form 2 or Objet30 OrthoDesk. This awesome technology is slowly but steadily replacing traditional methods of casts and impressions for teeth prosthetics and it introduces printing with specialized fillers that can revolutionize classical dental practices in just a couple of years.
Product Design
The fashion industry is a relative newcomer to the commercial application of 3D printing. An amazing example of the progress is Zante Generate, a running shoe that features a full-length thermoplastic midsole of unprecedented performance and incredible flexibility. The product designers of New Balance have used the selective laser sintering technology together with a specifically developed new powder material that's been created in collaboration with 3D Systems.
Food Industry
Chefs are great fans of such novelties like 3D printing machines. High-quality commercial 3D printers can create fresh and healthy dishes in the fastest and most incredible way. Some veterans of the food industry are NASA scientists and they have been exploring additive manufacturing of food for years. Anjan Contractor is one of the developers of the NASA 3D food program, and today, he uses the earlier developments to print fresh pizza with a BeeHex desktop robot. Technology will never cease to impress us!