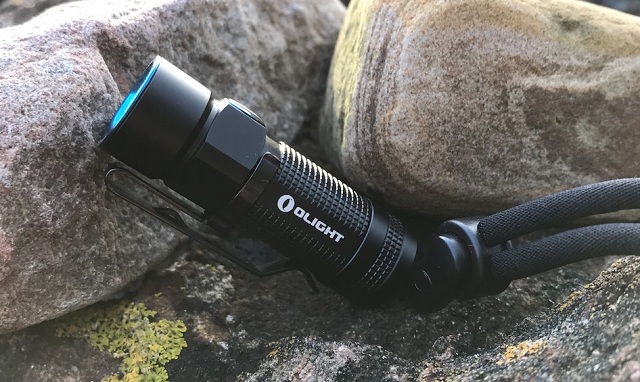 Whether you are a flashaholic or not, having one can come in handy especially in the most unexpected situations – from helping you find a lost item in your basement, illuminating your way during a camping or hiking trip to being the most effective spotlight tool. Torches, especially the smaller pocket versions are a must-have every household should include.
Although incandescent and halogen bulbs are still being used, LED bulbs are a better option when it comes to choosing a pocket torch. According to many studies, LED torches of all kinds are extremely durable and come with excellent lumen power (the amount of visible light or brightness) and a wide beam range. What's more, they come with lower power consumption in comparison to torches with halogen and incandescent bulbs which means that they can last a longer period of time.
When compared to incandescent models, LED torches are pretty durable because of their solid construction. In addition, some of them are even waterproof, allowing to be used in wet weather conditions. Additionally, the LED torches and flashlights are resistant to shock and impact meaning that they cannot get damaged that easily. This makes them the best option, especially when going camping or hiking.
Unlike some light sources (the fluorescent ones in particular), the LED torches in general, won't burn out even if you turn them on and off quite often, which is another proof of their longevity. What's more, LED lights do not contain mercury and that makes them a safer and eco-friendlier option.
Except for being brighter than incandescent and halogen bulbs, another benefit of LED torches is their ability to provide long-lasting and bright illumination instantly. Plus, a great number of these torches come with a different level of brightness or even a dimming option, allowing the user to choose the exact amount of light for the needs. Since there is no filament used in the heating process, LED lights can stay relatively cool which is another bonus.
Last but not least, LED torches are pretty compact and have a simple design which means that they are easy to hold and use. Although all of them are considered small, the pocket versions are lightweight and small enough to fit almost anywhere, even in the tiniest pocket of your bag. Since they are power efficient, you won't have to change the batteries frequently, especially when camping or hiking. This benefit makes LED pocket torches the most cost-efficient torch version of them all.