Camping has always been part of our culture, the ideal family bonding activity passed down from generation to generation. We've been known for going out bush so it's no surprise there's been an increase in international campers choosing to camp in Australia.
Though camping is different from what it was decades ago, it's still the perfect escape from the busy life of today and provides many advantages spending time in nature, going back to simplicity. It doesn't have to mean you should give up all comfort, however, even if you camp in a tent and not caravan, and this is especially important when you intend to camp long-term.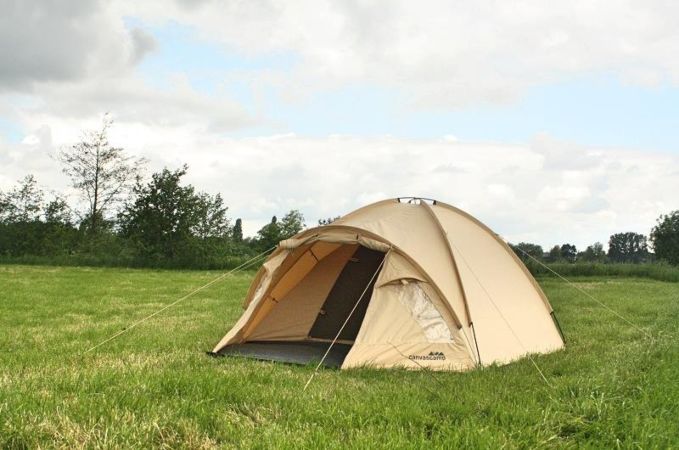 Though the meaning of comfort can differ from individual to individual, let's just agree having enough tent space to accommodate the whole family without feeling crammed is a way to go about it. Along with quick and easy set up, spaciousness is a property you should be after when choosing a tent, which is exactly what the dome tents offer.
Other than deciding on the size depending on the spaciousness you need and the number of members of the family, choosing between two or more rooms, it's important to opt for dome tents that provide insect protection with insect proof mesh, climate control through window system and rear and front door, and have awnings for extra covering.
Sometimes the weather can be just too much to handle, and even if you were hoping for the camping adventure of a lifetime, the hot sun can turn the tent into a sauna. You can easily prevent this by adding a reflective blanket on it and deflect the sun.
No matter what you sleep on, whether it's a mattress, camp bed or sleeping bag, the hard floor can be difficult to start the day right or call it a day. You can thread lightly by adding foaming floor tiles!
Mess is never welcome, neither at home, nor in your home away from home, moreover it can mess up with your sleep, so comfort means clutter-free tent. The way you can maintain items in order is by using the space prudently, including vertical by adding as many line organisers and hangers as you need to neatly store your belongings.
Last but not least, count on lighting to create some tent magic and have enough light for playing games, eating or going to the toilet after dark. Along with piling up on flashlights, you can also count on solar power too. A bit of comfort makes a camping adventure better and memorable.