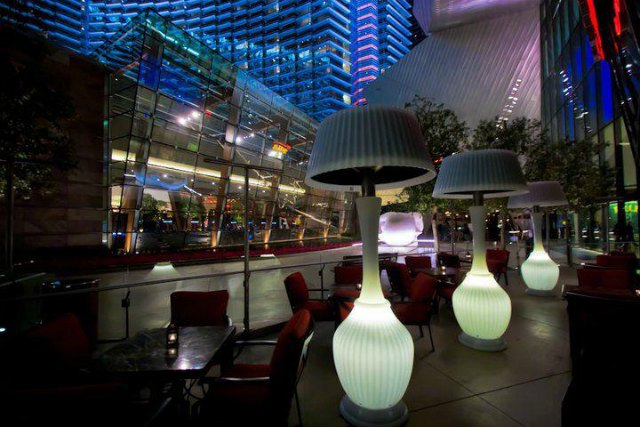 The best time to spend some quality relaxing moments in your backyard is at night. It is the perfect time to unwind after a long day of working, doing chores, and running around. Plus, there is something different about the night air that has a soothing effect on most people. But, in order to fully enjoy the beauty of the outdoors at night you need to set the right atmosphere in your surrounding. You can do this with a lush garden, comfortable outdoor furniture, subtle lighting, maybe play some relaxing music, and if you want to enjoy the outdoors all year round regardless of the weather you will need some kind of heat source. Now, the first two are no-brainers, but finding the right outdoor heating and lighting can turn out to be a hustle both in therms of installation and in finding the proper equipment that will make your outdoor space enjoyable.
There are many different lighting solutions, but installing them can be challenging and expensive and you might not even like the end result. If the lights are too bright and intrusive, they will put a strain on your and chances are you have been staring at the computer all day and just want to take some time regenerate and enjoy the stars in the night sky.
As far as heating goes, we all would like to sit around a camp fire every night but unfortunately that is kinda impractical in an urban environment. Electrical halogen heaters are a cheaper option initially, but they may cost you more later on since they will increase the cost on your electric bill. Another downside of this type of heaters is that the heat distribution is linear and only heat up the side the is exposed to the heater itself. Propane heaters are fine but most of the models are kinda ugly and they mess up the whole feel of your space.
But there is a solution that combines light and heating in a single body. No, not the sun, I am talking about an outdoor heating and lighting solution that utilises the latest in LED lighting technology and a propane heater within a sculpture-like design with elegant curves that completely transforms the traditional design of outdoors heaters. This type of next generation heaters feature an innovative and much more efficient canopy that doesn't allow the heat to dissipate while it raises and it directs it downward. The result is a consistent, soft, and pleasant heat than most heating units. They also very durable and resistant to the constant beating from the elements. The LED lights can change multiple colours which you can adjust to your mood and even feature a strobe mode in case you want to throw an outdoor party during the weekend.
Save
Save