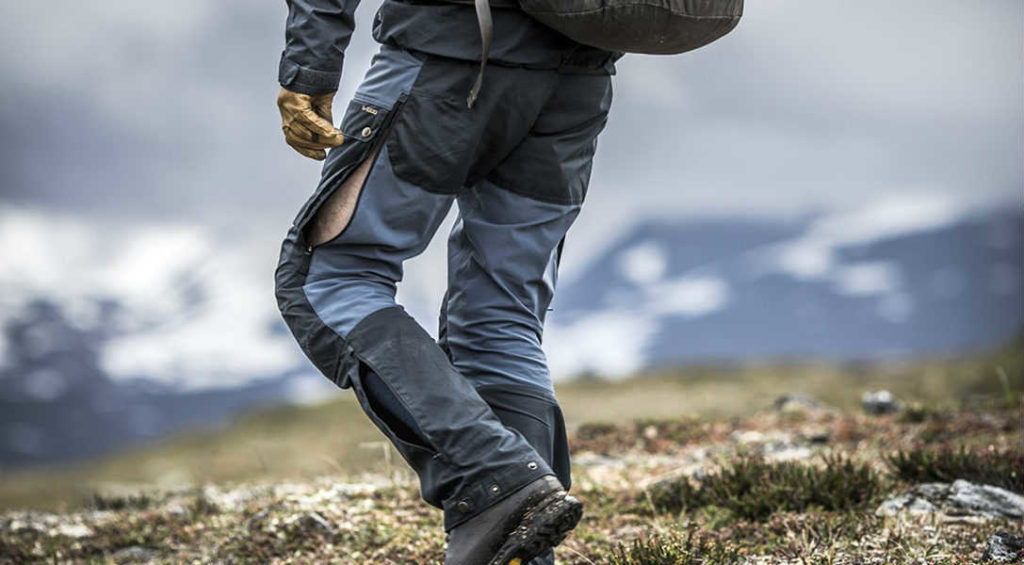 If you want to be your happier and healthier self in 2020, go on hikes! I know, sounds too easy but it's true, hikes are truly great when you want to get some workout without actually being at a gym and wasting too much effort in getting fit with cardio exercises, for instance, and best of all is it takes you outdoors and away from the grid for a while.
Don't worry, even a short hike is bound to provide you with endless benefits such as reducing the risk of heart diseases and lowering the blood pressure as well as the cholesterol, but only as long as you go on hikes regularly.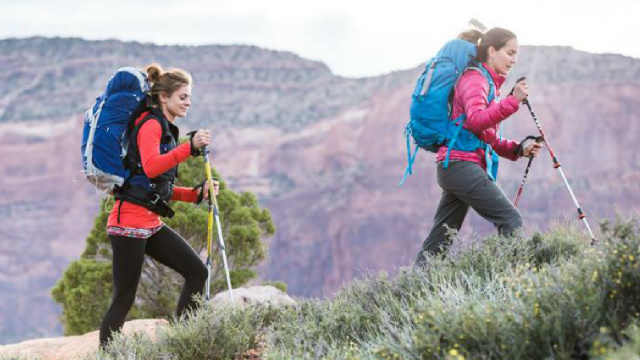 You can also expect to get fit since making your way through various terrains, some rocky and uneven from tree roots whereas others with streams you have to jump over, means you get a boost in stamina and you engage most of your muscles both of the lower and upper body, as well as the core strength. This is especially true if you choose one of the epic trails.
Best of all is, other than staying in the company of nature, witnessing majestic views, you could do so with family and friends so it's the kind of activity at the benefit of your social life also. Could there be any better way to get stress relief? I don't think so! Additionally there's an improvement in the moods, a boost in energy, and of course a better sleep at the end of the day.
Don't forget though, just as any outdoor activity, you need certain pieces of gear like specialised clothes for hiking created for the outdoor conditions, with properties like waterproof, moisture-wicking, sun-protection plus have in mind they're equipped with plenty of storage compartments.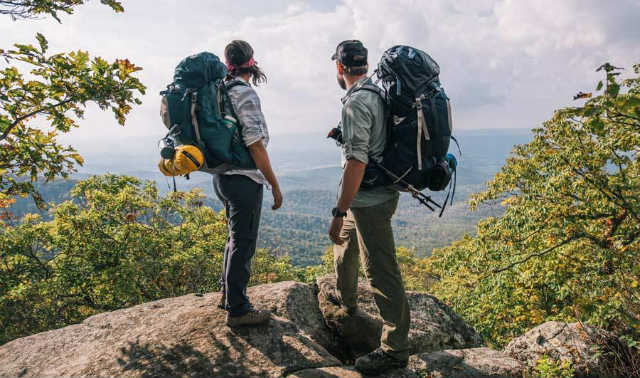 The Basics
1. Adequate Apparel – Depending on the trail, a hike can easily go from the most pleasant to the most challenging if you aren't prepared properly. In other words, to be able to make the most of this sort of adventure, you need a checklist to take care of first, as mentioned starting from the suitable clothing.
Choosing the pants, shorts, shirts and jackets relies on the weather though if you have weather changes in mind which are always possible even when you've checked the forecast, it's best to bring some more lightweight as well as warm pieces of clothes for hiking in cases of temperature changes overnight.
The last thing you need is discomfort as you make your way through the trails so breathable clothes to keep you dry are a must both in the hot and cold days of the year, along with being waterproof and seam-sealed for good insulation, and in case you hike during the cold days don't forget the secret to dressing warm is in layering.
These properties are essential for the accessories also, specifically for the hats (beanies for winter, baseball caps for summer) and items such as the UV protection buff, bandana and heavy duty ponchos, though it's necessary to point out the properties of the underwear and socks are just as crucial in keeping you comfortable at all times, so look for those made from materials known for their breathability and moisture-wicking, like organic bamboo and wool.
2. Adequate Shoes – Other than the clothes for hiking, you can't consider yourself ready unless you've got the suitable shoes too. To be able to choose adequately it's important to know the terrain first and even if you choose a trail that you haven't been to yet doing some research is advisable.
Sure, you might be up for a stylish pair but you have to remember hiking is about safety and functionality primarily so let these two be your guiding points! This would help you make up your mind between hiking shoes, runners or boots, the first two for the gentler and the latter for the rougher trails respectively. Properties like support, breathability, toe and upper heel protection, waterproof are highly recommended for optimal performance.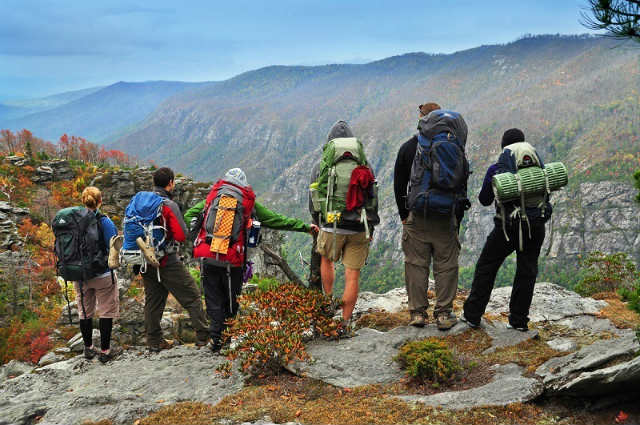 3. Adequate Storage – Now this is a necessity you'd decide on by knowing the time you'd stay outdoors. Basically it comes down to the choice you make regarding the backpack, whether it can store more than the food, water and first aid kit, in case you're carrying a tent and a sleeping bag, though clothing with extra pockets comes in handy too.
For a beginner hiker, a 40 to 50-liter pack is more than enough for a two to three-day trip, however if you're carrying more items along with you and you plan on staying out longer perhaps you'd need something that can store more or at least pack purposefully to avoid overpacking.
A backpack equipped with plenty of compartments is advisable as you'd have the chance to organise your belongings properly without creating a mess, and by all means choose one with lots of pockets.
It's essential to also mind the properties, waterproofing specifically to prevent your items from getting wet, and don't forget to check for ergonomics, as in whether the backpack is designed to distribute the load on your hips instead of put a strain on your shoulders with the help of anti-chafe hip belts.
4. Safety Kits – When I say safety I don't just refer to the first aid kit but also equipment in case you get lost and need to find your way back, like compasses, maps, PLB (personal locator beacon), as well as tools like headlamps, torches, multi-tools, water purifiers and fire-starters.
These are items you require even if you don't end up using them because you never know when you might actually need them. Along with these, it's good to pack up on extra clothing, food (lots of nuts and dried fruits) and water and have something to provide you with an emergency shelter, like an emergency blanket for instance. A good hiker is one who's prepared!