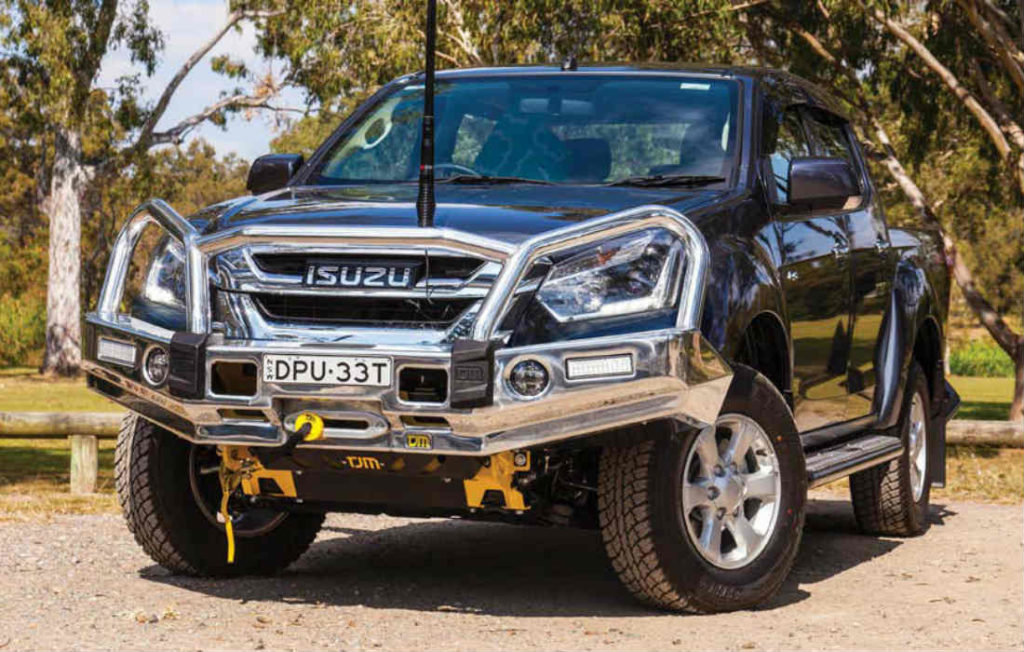 As a proud Isuzu D-Max owner, a lot of people are approaching me to ask is the Isuzu Dmax any good. It's one of those less famous pickup trucks in Australia, so it's no surprise that a lot of people aren't familiar with its performance on and off the road. And frankly, there's a good reason why it's not as popular as the HiLux, LandCruiser, Ranger and even Navara. It's not really a family vehicle, but rather a workhorse and a no-nonsense, rugged vehicle that can conquer any remote area in Australia with ease, which is why most everyday Joes aren't too keen on choosing it over its competition.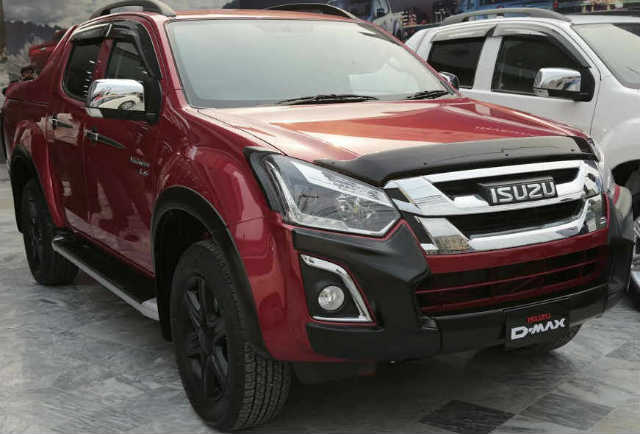 However, as rugged and tough the D-Max may be, there's still room for improvement in terms of safety when off-roading Australia's outback. For that reason, you should definitely consider investing extra bucks into getting some protective Dmax aftermarket accessories, such as a bull bar, side steps, wind visors and bonnet protectors. All of these accessories are quite affordable, yet they provide a lot of protection, ensuring your Dmax stays intact even after embarking on the most challenging adventures. Plus, this can significantly prolong the already long lifespan of the Dmax.
Here's what you need to know when buying Dmax aftermarket accessories.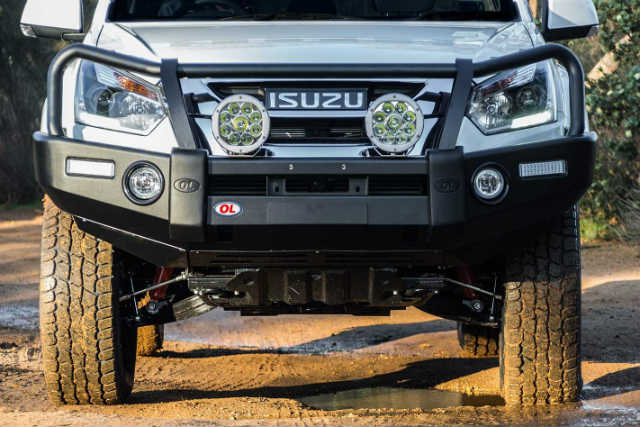 Bull Bars
Bull bars can enhance your Dmax' front-end protection. They're usually made of stainless steel, aluminium or ABS plastic. Stainless steel bull bars offer the best protection, but they're also the heaviest. On the flip side, ABS plastic bull bars are lightweight but they don't really protect your ride. Lastly, aluminium bull bars are the golden middle between ABS and stainless steel – they're lightweight, yet incredibly strong, and they have the same weather- and corrosion-resistant properties as stainless steel. However, all of the benefits offered by aluminium bull bars come at an increased price tag. Some things to pay attention to when shopping for these Dmax accessories is whether they have rated tow points and hi-lift jack points. Models with rated tow points are highly suggested, as that implies they've been inspected by third-party engineers.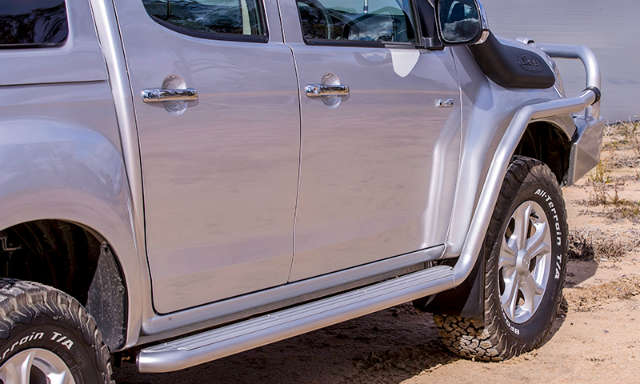 Side Steps
Side steps offer two major benefits to people looking to take their Dmax off the beaten trail. They provide an extra step to help you get in and out of your truck, and they offer door and side panel protection from debris that your Dmax kicks up from the wheels while moving. Similarly to bull bars, side steps can be made from aluminium, stainless steel or ABS plastic. Some of the buying decisions you'll have to make are whether you want the side steps to be textured or rubberised, whether you want chrome or black finish, and whether you want extra features like boot scrapers, among others.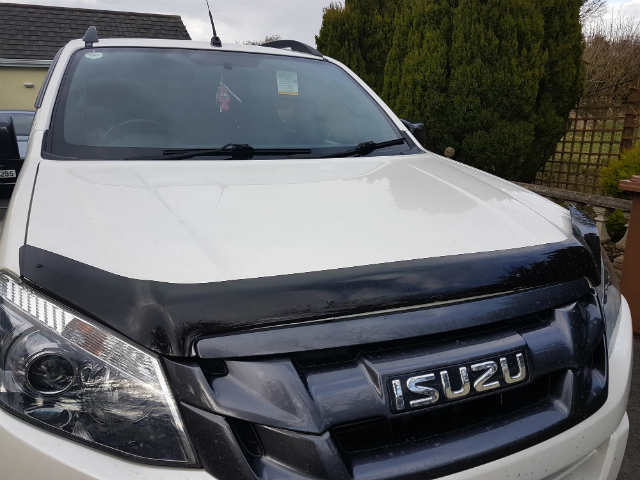 Bonnet Protectors
Bonnet protectors, as their name implies, protect the bonnet. While weather shields can do that to a certain extent, they are still prone to breakage from small stones and chips, and the bonnet can get damaged as well. A bonnet protector prevents that simply by being adjusted at an angle that pushes the incoming debris so that it doesn't touch any part of the Dmax. Further, bonnet protectors, unlike bonnet bras, don't directly come in contact with the bonnet, so it doesn't get scratched. And lastly, bonnet protectors are quite affordable, they usually cost around $100, which makes them a worthwhile investment that protects your prized Isuzu.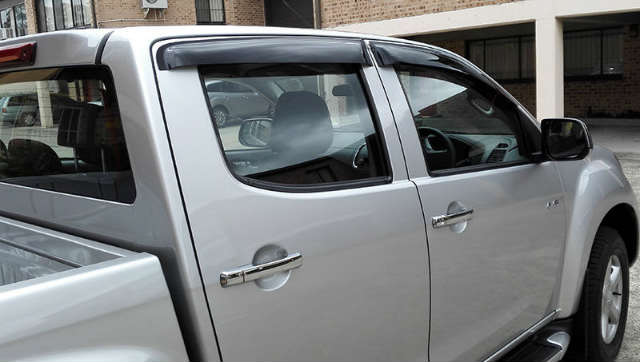 Wind Visors
Wind visors, also known as wind deflectors, are another affordable accessory that provides a lot of benefits, including reducing wind and noise when driving with open windows, reducing drag and glare. They are easy to fit and feature an aerodynamic, smooth and slim-line design. They're usually made from acrylic, meaning they can withstand the harsh Australian weather. Further, wind visors can prevent upcoming debris from getting inside your vehicle. And one of the most underrated benefits of wind visors is that they allow you to drive with your windows open, which will reduce the need for using your AC in the hot Australian climate, resulting in improved mileage and battery longevity.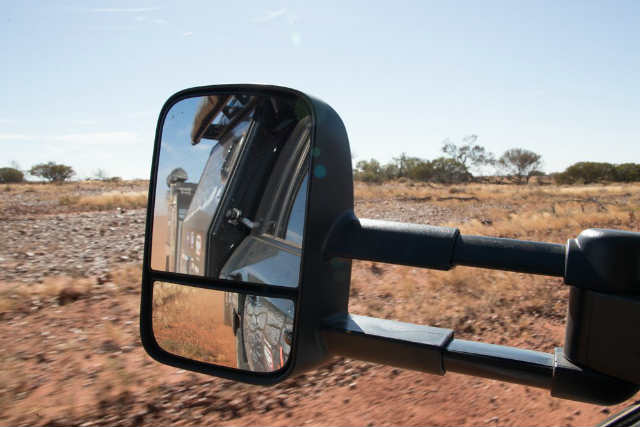 Extra Accessory – Towing Mirrors
Towing mirrors are only necessary if you're towing a trailer. They make sure there are no blind spots from the sides and behind your camper and trailer, which will significantly improve your safety, and the safety of everyone around you on the road. Most of the time standard mirrors don't provide an adequate view, as they aren't designed with towing long trailers or camps in mind. Towing mirrors can be either detachable or permanent. The right one for you will depend on how often you tow. Regardless, both types can come with a range of features, such as heating glass to melt snow, integrated puddle and blinker lights, etc.