Any horse rider has to be well-acquainted with the different forms of horse tack. When it comes to making horse riding comfortable for both you and your horse, it's important to get suitable horse saddlery. The saddle should fit the anatomical shape of the rider and the horse as well. The right saddle is often dictated by your age and experience, as well as the type of horse riding activities in which you plant participate. Additionally, material and size also matter. In order to help you make a good choice, here's our horse saddle buying guide.
What Are the Types of Saddles?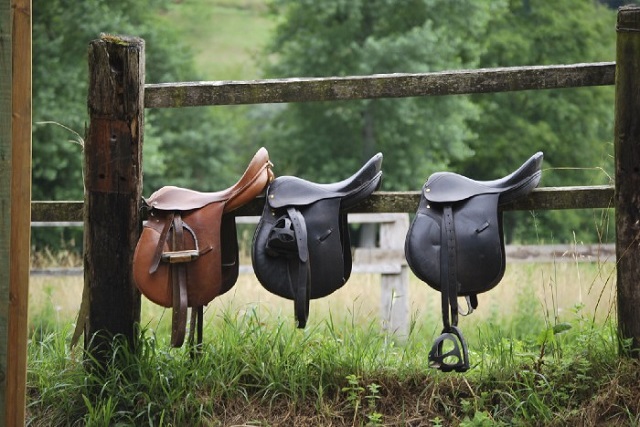 Junior

Since they're named junior, these saddles are obviously meant to be used by teenagers and children, and usually on ponies. Good-quality horse saddlery for juniors (usually crafted in a youths size 14″) is usually manufactured to provide easy care and has the advantage of being lightweight. It features a small seat size and a short skirt so that ponies can comfortably wear it.
These saddles are constructed in such a way that they allow proper development of the young skeleton since they are much narrower to fit children's hip joints and pelvis. Junior saddles are deep soft and they also come with knee blocks attached with Velcro so that they can provide proper leg placement. This is what makes these saddles a comfortable and safe option for kids.

General-Purpose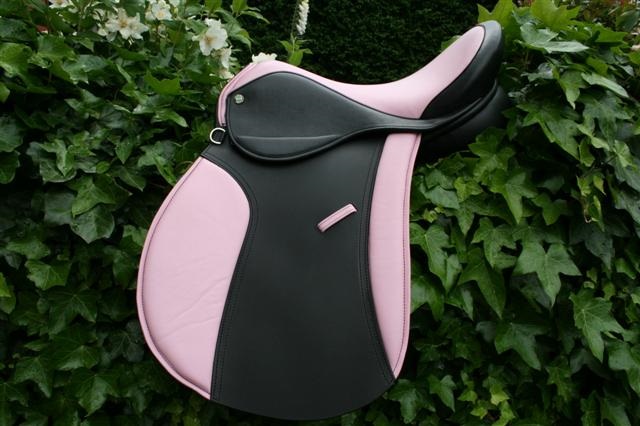 The most common choice of horse saddlery for adult riders is the general-purpose saddle. It's ideal if you love hacking and doing some leisure activities with your horse other than riding. This saddle has a slightly rounded saddle flap with no knee pads. It has sturdy flaps that are cut forward and can accommodate you well during a variety of activities from basic jumping to dressage, hacks, or hunts with small jumps.
The minimalist construction makes this saddle very lightweight and you won't have any problems staying in the stirrups for a long period of time. With this saddle for horses, both you as a rider and the horse will have a very comfortable experience. It is a great choice for beginners while learning how to ride a horse safely or for intermediate riders that enjoy various types of riding.
Dressage
Dressage saddles are designed for advanced riders, who compete in flat-work competitions and dressage competitions. These types of saddles enhance a straight-legged position and the upright torso dressage position. They are deep and come with a big thigh and knee block. The seat is somewhat deeper compared to the other horse saddles and looks like a U-shaped curve when viewed from the side. Constructed as they are, dressage saddles are intended to provide better balance for the rider since he's going to do some more vigorous riding activities.
Jumping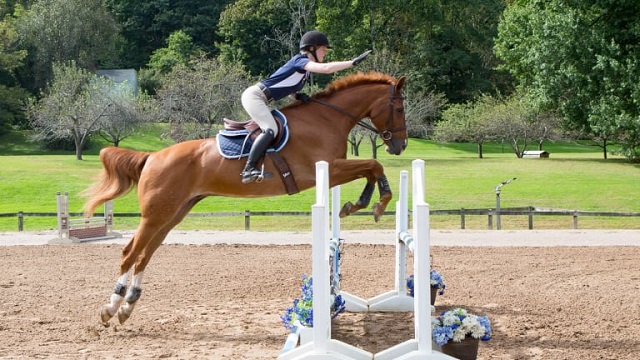 Jumping saddles are designed for show jumping riders. The construction of these saddles allows pushing the rider slightly forward into the two-point jumping position because he will be going over fences. It also allows proper leg position and dynamic raises during jumping. The seat isn't as deep as the usual riding saddles, looking like mellow C-shaped when viewed from the side, which makes you sit lightly or halfway through.
Jumping saddles come with knee blocks which depend on the rider's experience level. Bigger knee blocks are meant for beginners and intermediate riders while smaller ones are meant for more experienced riders that can keep balance. The saddle flaps are bigger and give more support to the leg. At the front of the flaps, there is some padding that provides stability and protection for the lower leg during the jumps. This type of saddle is always positioned behind the shoulder blade of the horse.
Material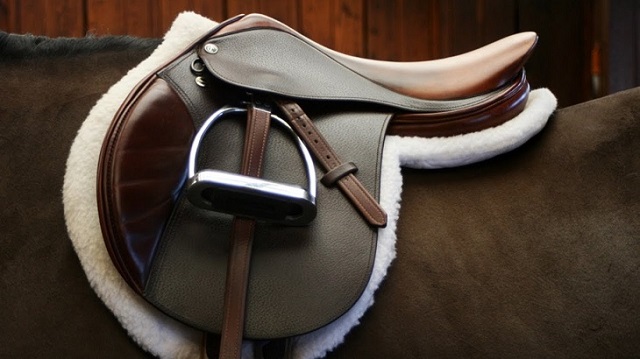 Synthetic

Nowadays, synthetic saddles are made of synthetic leather and suede materials that look like traditional saddles. They are very lightweight and easy to clean. Synthetic saddles offer a wide choice of styles and colours. However, these saddles are not as durable as the leather ones.

Leather
The traditional material from which horse saddles are made of is leather. If you are looking for a high-quality saddle that will serve you for years to come, leather is your ideal option. However, it's still important to take a good look at the quality because not all leather is created equal. Always look for high-grade leather and good-quality stitching and billet straps.
Size

The size of the seat is determined by the weight and height of the rider. The manufacturers usually make saddles according to a certain weight and height range. For instance, for a weight between 56 to 79kg, the suitable saddle size is 17-17.5 inch saddle (43-44cm), or for a height between 1.65 to 1.75m, the suitable saddle is 16.5 to 17.5-inch saddle (41-44cm). The seat sizes vary between 14" and 20". Here are the saddle sizes to choose from:
Youth – 12″-13″
Small adult – 14"
Average adult – 15"
Large adult – 16"
Extra-large adult – 17"
Very large or tall – 18" to 20"
However, it's important that you choose the right size for your horse as well, so it's highly recommended to consult an experienced saddle fitter.