"Iconic" and "appealing", these are the two words that perfectly describe the western style. And while the hat, the huge belt buckle denim jeans and shirt are a great way to pull off this style, make sure you don't forget about the most important thing – mens western cowboy boots. These shoes are a classic piece of footwear that was first worn by cowboys centuries ago. Even actors and presidents wore them. And the truth is, even today, mens cowboy boots are still a popular option.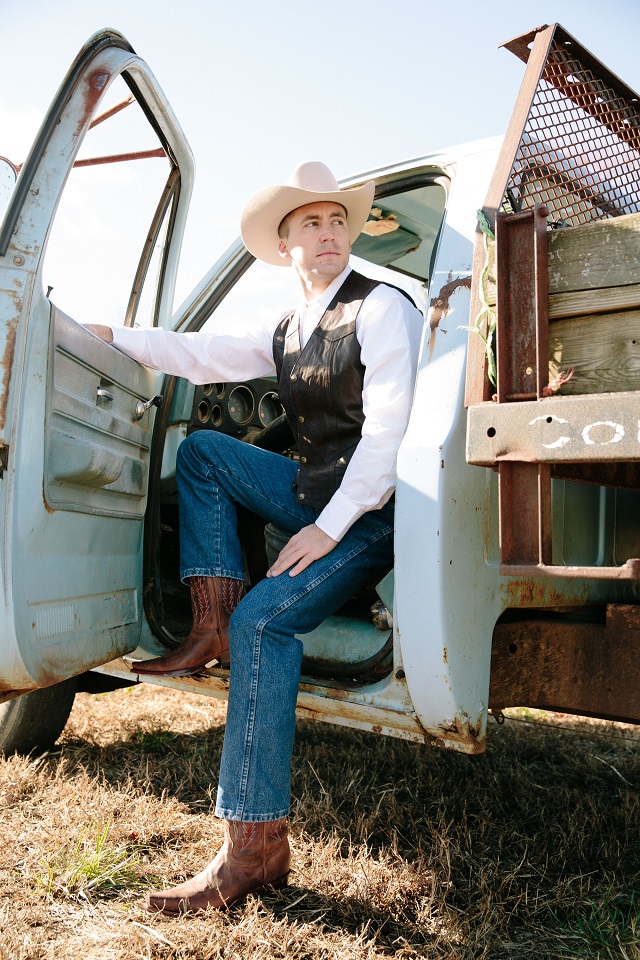 Source: pinterest.com
Why Western Boots?
There are really a lot of things that make western boots for men so appealing. One of them is the leather. These boots can be made from various types of leather, ranging mainly in quality, thickness and texture. In fact, it's the leather that plays a huge role in how expensive or affordable your cowboy boots can be. But why choose western boots? What makes them so special?
Their Unique Shape
Although the pointed toe cowboy boots were mostly popular in the past, nowadays, you can choose from a large toe selection of mens cowboy boots. Snip, square, broad square, traditional and round toe models are just some of the many unique toe shapes. Whatever type you go for, you won't be wrong as all of them are extremely appealing.
A Chance to Add to Your Height
Shorter men will probably love this idea. In fact, this is one of the many reasons why cowboy boots are among their first choices. The heel of these boots can add somewhere between 1.5 – 5cm to your height. Taller men can choose from the many cowboy boots models with a shorter heel, while shorter men can choose from the boots with a higher heel if more height is what they're looking for.
It's All in the Details
t's almost impossible to see a plain cowboy boot. It's really the fascinating ornamental details by leather tooling, the contrast coloured stitches and bright coloured details that make cowboy boots so eye-catching. However, out of all these details, usually, the leather tooled models are the most common choice among men.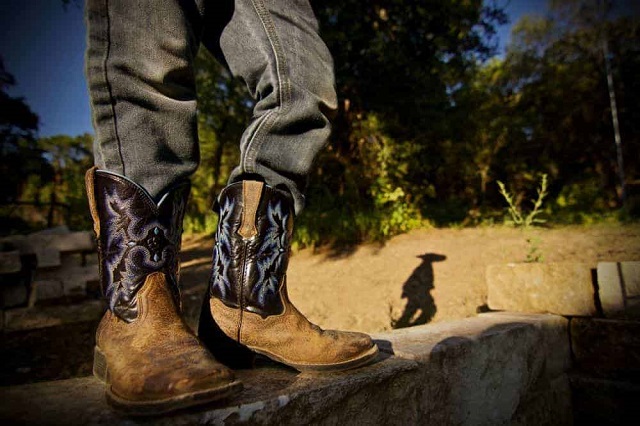 Source: fromtheguestroom.com
Western Boots Styles
The Classic
The classic Western boot style is the cowboy boot. These boots have a 30cm high shaft, a heel that is designed to keep you in the saddle and a toe box that can protect your toes in case a horse steps on them. Usually made of cowhide (a durable, soft and appealing leather), these boots are among the first choice by many for everyday use. In case you want something exotic, you can always opt for ostrich, crocodile or some other more expensive type of leather.
The Stockman
Traditional cowboy boots and the stockman models are quite similar, the only difference being the heel and the dip in the scallop. The stockman boot has a shorter and wider heel and a deeper dip in the scallop. This makes them the perfect choice for people standing on their feet for more than 10 hours a day.
The Roper
When compared to traditional cowboy boots, the roper model is slightly different as it is mainly designed for rodeo riders. Unlike the traditional model of cowboy boots, the roper ones have lower shafts, a rounder toe and a broader heel.
The Western Work
These boots are similar to the roper with a single difference in the toe box. The roper have a larger toe box and usually have a steel toe. Just like the stockman, the western work boots also have a shorter heel and a rubber sole for non-slip traction.
The Buckaroo
The thing that makes these boots different from the other models is their elongated shaft, which is around 35cm. In order to draw more attention, the shafts of these boots are elaborately detailed to make them pop even more.
Source: pinterest.com
How to Wear Cowboy Boots Men?
If you are not living in the countryside, a good rule to follow is sticking to just one western detail. For instance, if wearing cowboy boots, match them with a plain shirt, denim jeans and a sleek belt.
Tops That Go Great with Cowboy Western Boots
Plain T-shirts, denim jackets and sport coats go perfectly well with cowboy boots. Also, don't forget about the all-time-favourite collared shirts – they can be the ideal match, especially if paired with jeans or dress trousers.
Pants That Go Great with Cowboy Western Boots
Without a doubt, the first choice of bottoms is denim jeans. Instead of opting for the typical blue work jeans, you can go with dark and fitting jeans to create the needed balance. You can also wear dress trousers and even khakis. Just remember, never tuck the bottoms inside the boots unless you are planning to work.