Homes have gone through drastic changes over the last decade as the result of changes in lifestyles. Yet, even with days full of errands and the temptation to binge eat by the TV as you binge-watch your favourite shows, the kitchen still remains the heart of the home much like in its glorious days in the past.
Think about it, while we may spend half as much time cooking as our parents, it's considerable time in the life of a person when you do the math. As important as the kitchen is, there are still some elements in it that we tend to take for granted despite the fact they're essential. The tapware is the perfect example for this and I'm going to explain why.
Whether it's preparing foods or washing up after eating, we use the taps which, besides their role in cleanliness and kitchen maintenance, also have a say in water usage and carbon footprint. Add to this the incredible effect on the room's function and décor and you truly get the fittings that deserve your undivided attention.
Same as with the bathroom, even if you can't afford a full makeover tapware change is the perfect solution. Now, as there's such a vast assortment of kitchen taps designs that are equally fancy and practical, let's discuss how you can simplify your shopping the next time you're planning on doing an upgrade.
What Goes into Choosing the Taps?
Same as with carrying out just about any kitchen renovation, having a hassle-free shopping experience starts with coming up with a solid plan. This is easily achieved when, along with the budget, you consider the following factors:
Function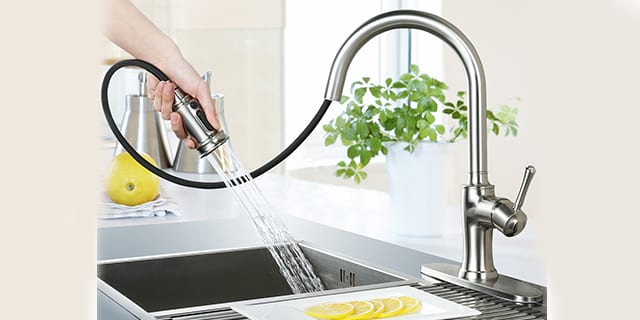 First and foremost, to be certain you choose the ideal model for your requirements, you ought to start by looking into what you plan on using it for as not all designs of kitchen taps are created equal.
Perhaps you have a double sink as you use one for doing the dishes and the other for washing up fruits and veggies; this calls for the addition of a tap with detachable nozzle or a pull down mixer for your convenience. The detachable nozzle is also a handy feature for individuals who prefer the fixed tap design yet still want to have the flexibility of the mixer for washing up the sink, or other chores like washing up planters and watering plants.
If you're eco-aware and care about cutting your carbon footprint as best you can, you can't overlook the WELS rating of the taps, having in mind the higher the rating level is the more you can cut on water waste. Should your budget allow for something very up to date, you could invest in a tap that also provides instant boiling water.
Ergonomics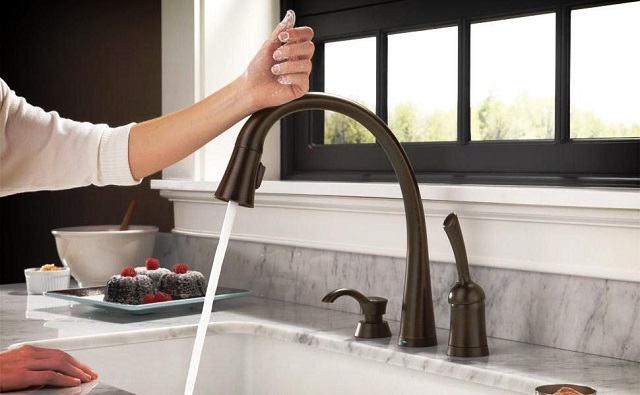 Single taps offer you the chance to invite the vintage feel into your home, however when it comes to ease of use, it's mixer taps that come out as winners. Thanks to the single lever for both hot and cold water, apart from making it easy to control the water, they make it just as easy to control the temperature.
Such kitchen mixer taps come in handy with improving the lifestyle of stroke patients, that of people with disabilities or conditions like arthritis, as well as homes with children given that they offer more independence. Not to mention, having this ease of control also indicates you'd be able to facilitate water and energy savings too.
Aesthetics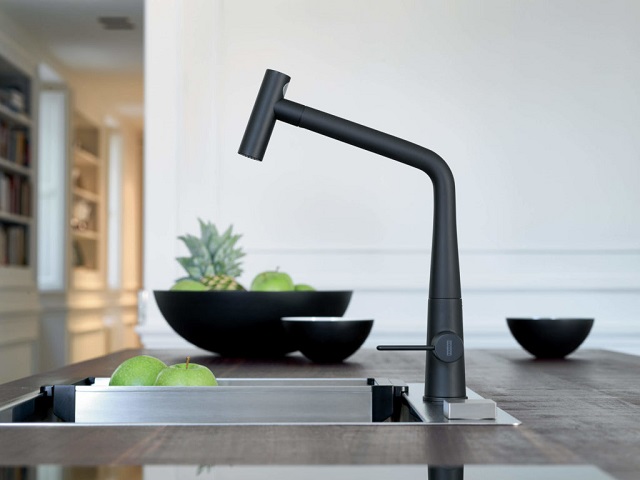 Now, I know this one is perhaps among the most important factors for most people, and with reason: the taps come in a vast range of styles, shapes, materials, and finishes. This versatility has both its perks and disadvantages, as the various options you can pick from might seem overwhelming when you end up liking more than one.
To avoid any confusion, let the rest of the kitchen's hardware and style be your guiding points. For instance, if you've got Scandinavian design kitchen, instead of choosing tapware that differs in style, like say the vintage known for being ornate, choosing something more minimalist for its sleek and clean lines is key to getting cohesive outcome.
The same can be said about the shapes – if the rest of the kitchen hardware has squared shapes, then choose squared kitchen taps too for a harmonious result. In terms of materials and finishes, besides the aesthetic impact, they're crucial for maintenance and durability as well.
So, if you're looking for the design that's low in maintenance and won't require frequent repairs and fixes, chrome and stainless steel are your top picks. Moreover, they're also the perfect matches for stainless steel sinks.
Installation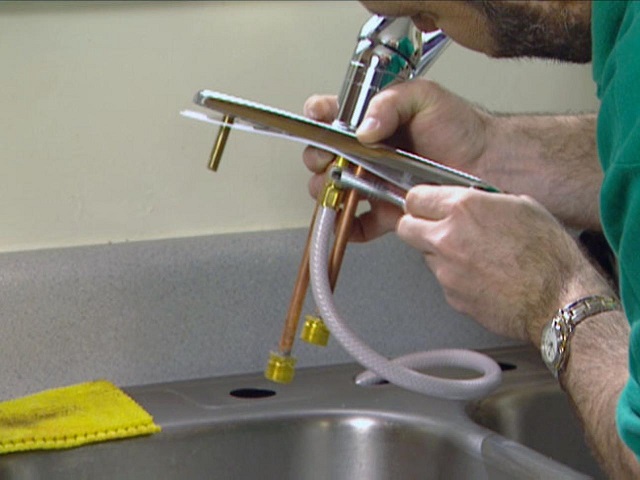 For the sake of avoiding any shopping mistakes, or costly repairs and plumbing work, it's essential that you're careful with the mounting of the taps you buy. The cheapest option is to buy the design that's to be mounted same way as your previous tap. When it comes to which of the wall-mounted and sink-mounted tap model is cheaper, it's the sink-mounted as the wall-mounted requires wall work unless your previous tap was of this type.