Whether it's in the name of the environment, being against animal cruelty, health reasons or all three together – more and more Australians are going vegan. As a response to this growing trend, Domino's, Oporto, Grill'd and many other popular fast-food businesses have started to offer vegan-friendly alternatives. There are also brands like Impossible Foods and Beyond Meat that are making plant-based substitutes of meat that look, taste and smell like the real thing. So, as a vegan living in Australia – you're definitely not lacking in food options.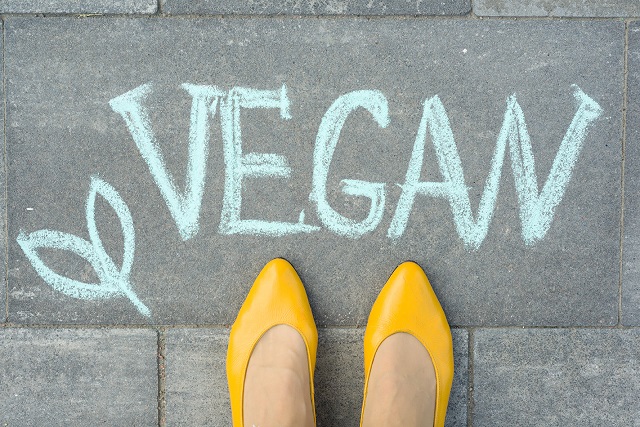 But being vegan is more than just following a strict diet. True veganism is a system of values that refer to everything in life – from the food you eat to the make-up you use and the clothes and shoes you wear. And one of the most difficult tasks as a vegan consumer is finding vegan friendly shoes that are comfortable, stylish and won't fall apart after a few months of wearing them. After all, most quality shoes on the market are made of leather – a flexible, waterproof and durable material.
Luckily, some footwear brands have started to experiment with faux leather materials made from high-quality plastics and even pineapple leaf fibres. Lots of these materials have been treated to perform better in wet conditions and withstand heavy wear and tear. But since these materials have been made to look and perform like genuine leather, it can be hard to recognize them in person. Here are some tips to help you find vegan shoes that you love.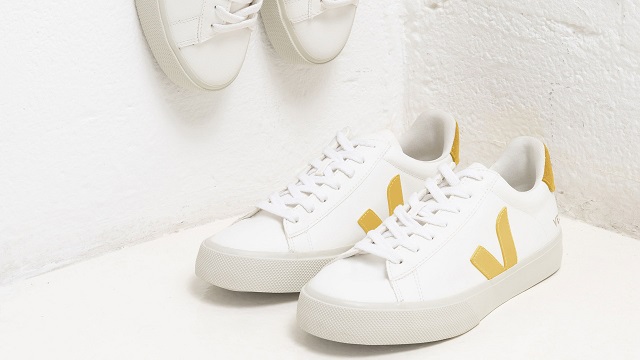 What to Avoid?
But before you can identify quality vegan friendly shoes, it's helpful to know what exactly to avoid. A standard shoe is made of several materials found in the uppers, insole, outer sole, laces, zippers and other elements. For shoes to be truly vegan, they must not contain any material derived from animals – hide, fur, wool, teeth and similar. In addition, some adhesives used to glue the different shoe elements together can contain animal ingredients like gelatin. So, even those innocent looking canvas loafers can contain animal-derived glue or a suede insole.
What to Look for
Vegan leather also called "pleather", is made of polymers – PU or PVC. Opting for PU over PVC is smarter, as this material is breathable and antibacterial. There's also the option to choose micro suede, a synthetic, knit blend fabric with a finish that resembles suede. Compared to faux suede, this material is stain proof and water-resistant. When it comes to vegan-friendly hiking shoes, the best models include Gore-Tex, a synthetic membrane that makes them flexible, water and windproof, while also breathable.
Rubber boots are water-resistant and flexible – ideal for the winter and rainy days. Certain vegan-friendly materials can also be preferable to use in some conditions. For instance, canvas. Canvas sneakers and flats are a practical option for the summer. They are lightweight, breathable and can last with good care.
Know to Read the Symbols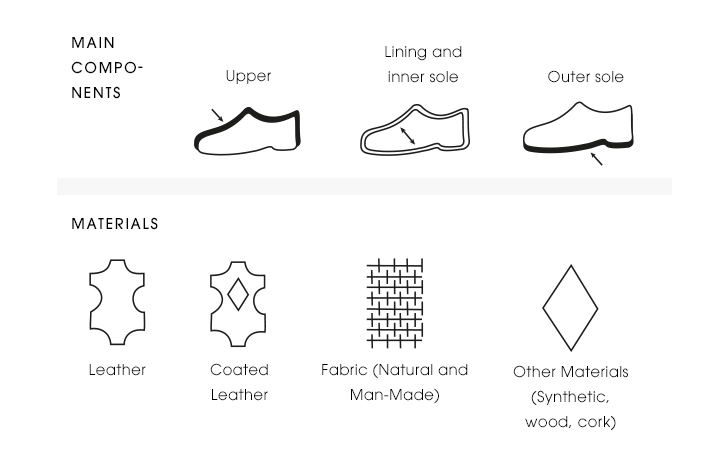 When buying in store, you have the ability to check the shoes' label for materials used in the upper, inner lining and outer sole. This is stated using simple symbols. Leather is represented by an animal hide, while a woven pattern refers to the use of textiles. What you should be looking for is a diamond shape that indicates that the shoes are made using other materials (usually synthetic). However, this isn't always a reliable way to check since there's no guarantee those "other materials" do not include animal ingredients.
Have Trouble Finding the Right Fit? Go Orthopedic
Since vegan shoes are rare, finding a pair that fits right can be complicated for some people. For instance, if you have wide feet, you may have trouble finding vegan footwear with a wide width and made of stretchy materials. In addition, shoes made of hard synthetic materials can cause irritations and pain if you have bunions, claw toes or similar deformities. With that being said, you may want to start your search by exploring the vegan selection some orthopedic and comfort footwear brands have.
Birkenstock's vegan-friendly collection of sandals is especially popular for everyone looking for comfortable shoes made of ethical materials. Their vegan sandals are available in regular, wide and narrow width, which means everyone can find a pair for the summer, regardless of the shape of their foot. Arcopedico is another comfort footwear brand that offers vegan-friendly boots, slip-ons and sneakers.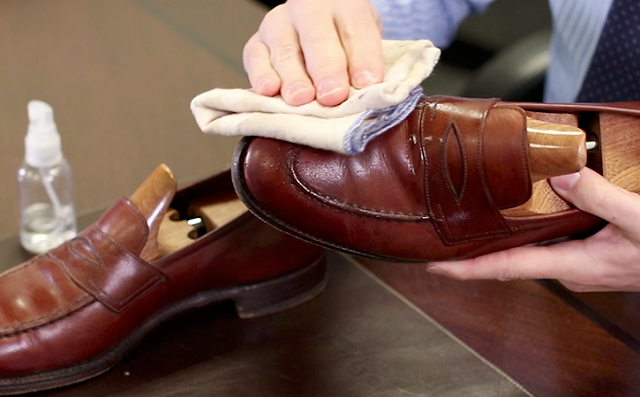 How to Care for Your Shoes
Since durable and comfy vegan shoes can be hard to come by, once you find the right pair for you, you're going to want to preserve it for as long as possible. Although modern vegan friendly shoes materials tend to be much tougher than leather, suede or fur, they still need a little TLC to look good and last.
A great tip is to always keep your shoes in a well-ventilated and dry space, in order to prevent them from developing mould. To retain their shape when stored away, stuff old newspaper or old shirts in the toe area. Most faux leather materials can be cleaned with a good wipe with a damp cloth. To remove stubborn stains, try using soapy water. With a little bit of shoe polish, you can hide any scruff marks. Shoes made of canvas can be either hand-washed or machine-washed, depending on what you prefer.