Though minimalist trends have reigned the interior décors these last couple of years, this has had little to no effect on blinds. Sure, you can opt for bare windows, or curtains as the more see-through option, but if you really want to make a valuable purchase, that's elegant, and minimal at the same time due to the design with clean lines, roller blinds are the choice.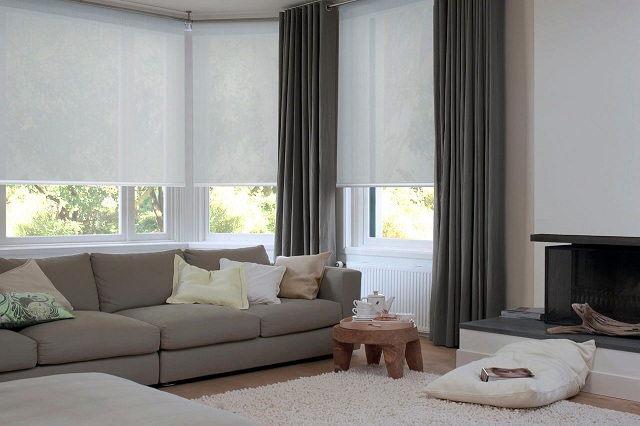 It's no surprise they are among the preferred options for most Australians, a regular feature of Australian homes, having in mind roller blinds price (yes, even for large windows!) is sure to convince you further on making this decision.
Known for their ease and simplicity, with or without a loop chain control, they immediately transform the interior into one that's more luxurious, even giving the chance to personalise the look by adding a curtain or drapers over them.
A design that had its beginnings in the 17th century in Holland, and its upgrades throughout Europe in the following century, then winning the hearts of people around the world, these blinds have kept on being upgraded for the better.
Nowadays, models shifted from the simple linen material they used to be made of in the past, so we can choose from the type made of fabrics such as light filtering, sunscreen, or blockout, meaning they are as versatile as can be, designed to cater for any style (including large windows, and glass doors, with the linking blinds' option), privacy or light blocking need.
The light blocking alternative is perfect when you want to protect your furnishings from the sun's damaging rays, and if you want the best of both worlds, the choice of a pair of lighter and heavier fabrics (light filtering plus blockout), i.e. dual roller blinds, is the way to go.
Along with that you can customise the look with beautiful pelmets, so you have more on the list of pros (no cons!) to convince you to choose them for your home, not just the roller blinds price.
Great news is you can save some dollars by taking care of the measuring prior to the purchase yourself, as well as the installation afterwards thanks to specialised video tutorials.
As it's become more than important to be prudent with energy, and cut down on waste as much as possible, roller blinds are your ideal means to save on energy bills because they have incredible insulating properties.
What this means is you can expect less heating to escape the room in winter wherever there are roller blinds, and less cooling escaping in summer. They are energy efficient, and as soon as you welcome them in your home, you can expect to be inspired to make more energy efficient purchases.