Due to the fact that there are much more people working in offices nowadays than in the past, ergonomics have become a very important part of the office culture. In fact, most developed countries have laws regarding office ergonomics and employers can get sued if they don't provide their workers with ergonomic furniture like chairs and desks.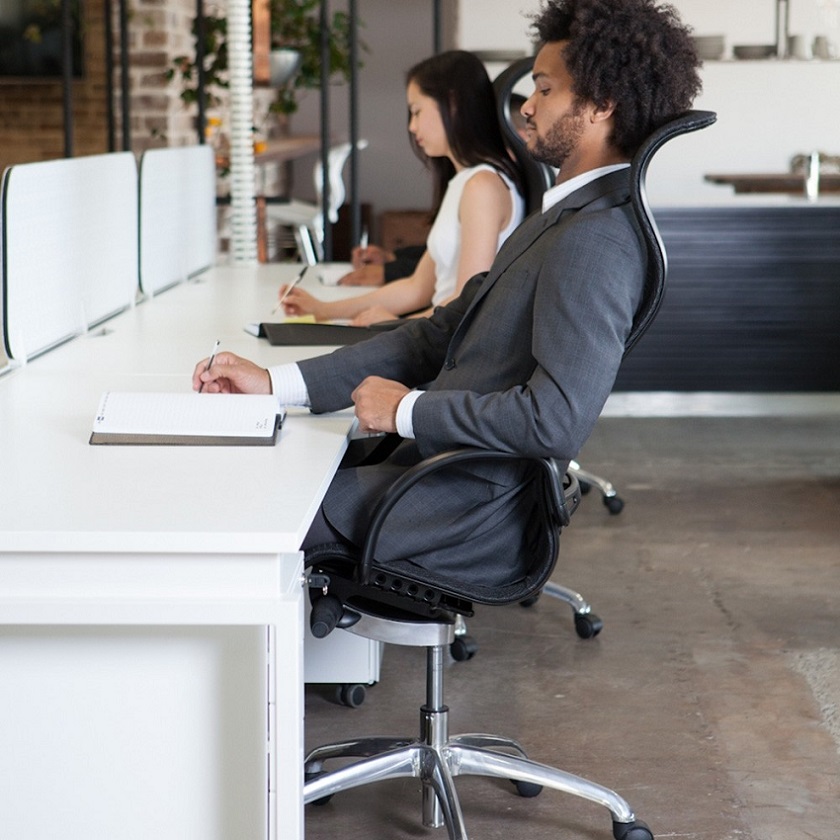 Sitting for several hours a day can take a toll on a person's health, as the sitting position can add a lot of stress to the structures in the spine. For that reason, getting an office ergonomic chair which will promote good posture and support the lower back is of the utmost importance. There are many different types of office ergonomic chair models available. There isn't a single office chair that can be deemed "the best", but there are a few characteristics you can look for to ensure you get a quality ergonomic chair for your specific needs.
The most important feature is adjustability. Office chairs should be easily adjustable in terms of height. Most chairs use a pneumatic lever, and the height usually ranges from about 40 to 60cm off the floor. This allows users to have their feet flat on the floor, their arms even with the height of the desk, and their thighs in a horizontal position.
Additionally, ergonomic chairs should have enough depth and width to support the user's body and ensure comfort. The standard regarding width is usually somewhere between 43 and 50cm, and the depth of the seat should allow the user to have his/her back against the backrest while leaving a few cm between the seat and the knees. Moreover, the backward or forward tilt should be adjustable as well.
A proper ergonomic chair will have sufficient lumbar support. Sitting for a lot of time can lead to slouching, which goes against the lumbar spine's natural, inward curve, and that can lead to lower back pain and more serious problems in the long term. The ergonomic chair of your choice should have height and depth lumbar adjustment, so that you can get the much needed support for your back's inward curve.
Lastly, the backrest of the chair should be 30 to 50cm wide, and if it's separate from the seat it should be adjustable in angle and height. Again, it should support the natural curve of the spine and the lumbar region. If the backrest and the seat come as a single piece, the backrest should be adjustable in back and forward angles with a locking mechanism to lock it from going backward once the user has found his/her ideal angle.