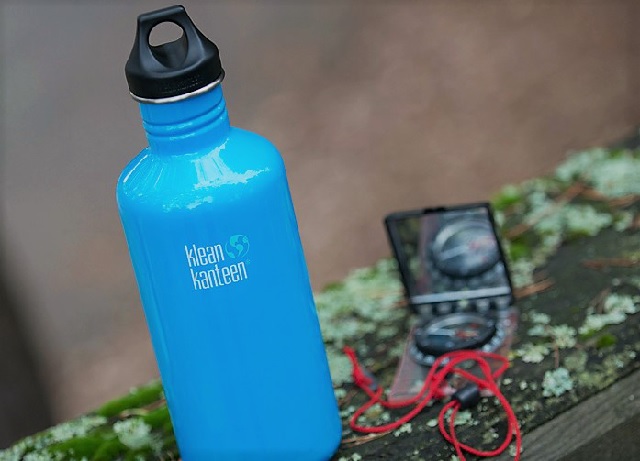 Proper hydration and extensive workouts go hand in hand, so when you've been sweating profusely at the gym, the first thing your body needs is a healthy dose of H2O to re-hydrate and restore. While nowadays there is a variety of hydration packs that gym-goers can use to re-hydrate, nothing can really replace a sports water bottle that can keep your H2O fresh and cool at all times. All sports water bottles have a rather simple design and function as receptacles that hold your water and can be refilled multiple times. But, not all bottles are made the same and that's why when choosing yours there are a few important things to keep in mind including material, shape, mouth gape and capacity.
In terms of material, you would want a sports water bottle that contains no PVC, BPA and lead, which are all classified as harmful materials. Most plastic bottles these days are free of BPA, but they often include other chemicals that could leach out with prolonged use, thus they are not the safest option for your health. A sports water bottle made from stainless steel is a safe and practical alternative to plastic bottles, since it contains no toxic chemicals and has excellent insulation properties, thus allowing you to enjoy fresh and cool drinks whenever you're on the go.
Besides a quality and toxin-free material, you would also want an ergonomically shaped bottle that allows you to drink your water with ease and comfort and fits in your workout bag. Slim bottles that sit snugly in the hand and have a spout that provides ease of drinking are very popular among gym-goers and fitness enthusiasts. They have practical ergonomic design and are lightweight, so you can carry one with you wherever you go, whether that be to the gym, the office or on a campsite.
Another important feature is the mouth gape which can either expand the uses of the bottle or restrict them. Bottles with a narrow gape are good for drinking water and that's it, while the ones with a larger gape are not only easier to clean than those with narrow and small gapes, but they make it much easier to put protein power or ice cubes in your water.
Last but not least is the capacity of the bottle. Sports bottles come in various sizes – from small ones of 250ml and 400ml to large ones of 500ml and 1000ml. Some models are even designed to hold up to 1900ml of water. For one workout session at the gym, a bottle of 500-600ml would do a good job in keeping you well hydrated.