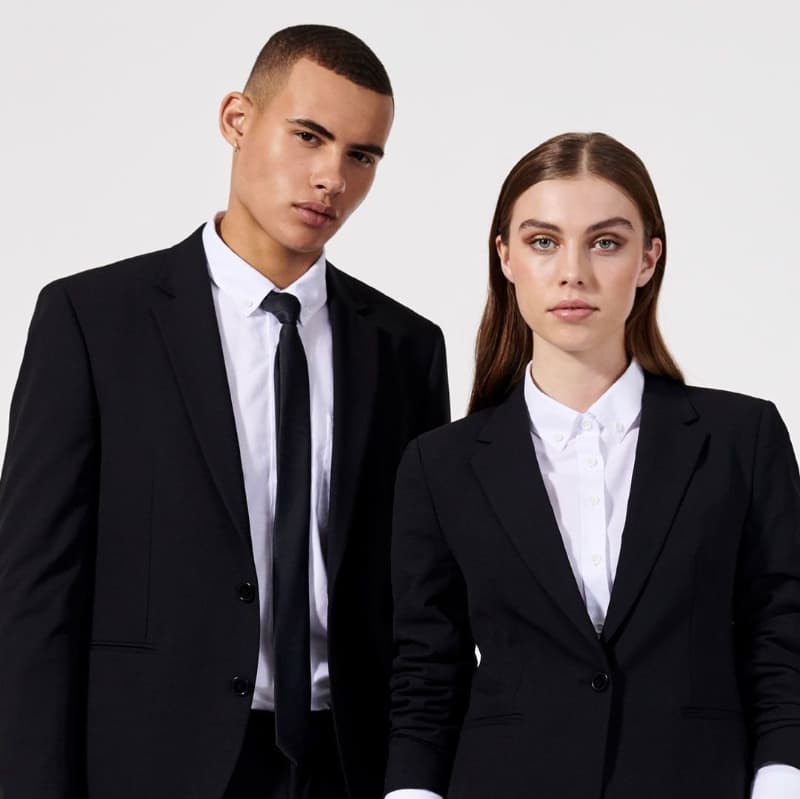 As someone who used to dress very casually before getting into the workforce and then suddenly had to get a completely new wardrobe, buying my first few business shirts was trickier than I'd like to admit. I had no idea what to choose when it comes to style, fit, fabrics, collars, and plackets, so I had a long way to go. After doing my due diligence, I realized that there are thousands of people feeling out of place when it comes to shopping for business workwear, just like I felt. So, I've decided to share with you a few simple tips that have helped me a ton in my pursuit of the ideal business clothes for my new job. No matter what anyone says, first impressions last and matter a lot in the corporate world, so here are a few tips to help you leave a good one.
Finding A Proper Fit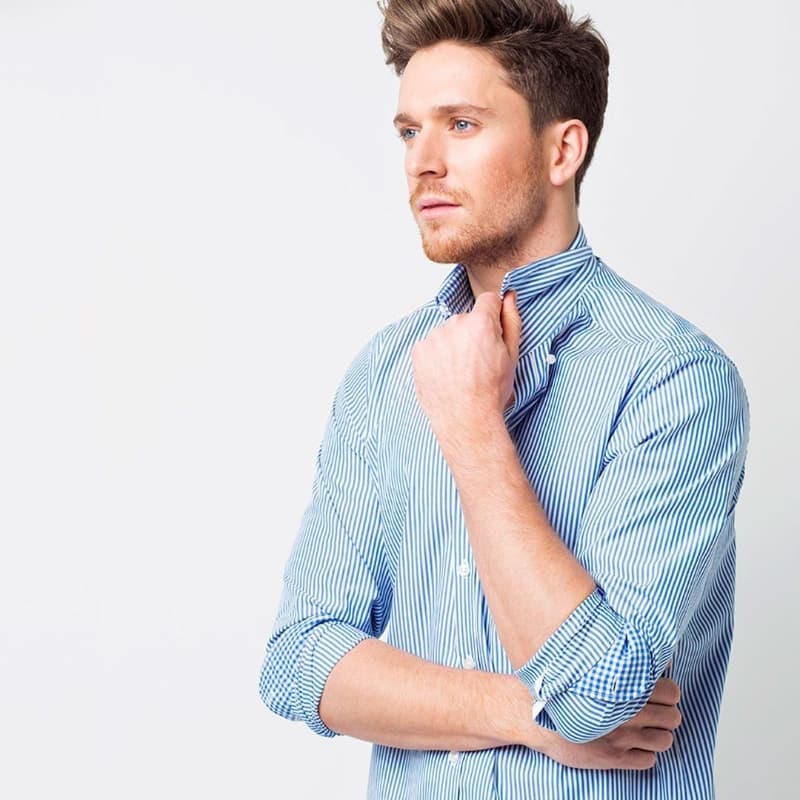 In the world of business shirts, the right fit is king. It's the factor that most impacts how good a shirt looks on you. You know a business shirt fits you properly if it promotes freedom of movement and comfort, and it makes your body more flattering. Sounds simple, right? And yet, many men struggle with fit when shopping for business shirts. If you can afford it, you should go for a custom-made shirt that's specifically tailored for your body. However, chances are you can't afford such a shirt at this point of your career, so it's important to buy from a vendor that can help you find the ideal fit for you. When it comes to the types of fit available, you'll find slim fit, normal fit, and looser fit shirts. Slim fit shirts are for athletic guys who aren't buffed but are slim-athletic. Normal fit shirts are ideal for men on the buffier side, whereas loose fit shirts are for people who have a fuller torso. Some of the details you should pay attention to when choosing a business shirt is the gap between your neck and the shirt collar (you want to be able to slide two fingers through), the armholes should be high so as to not limit your arms' range of movement, and the sleeve cuffs should end where your palms meet your wrists.
The Fabric Makes All the Difference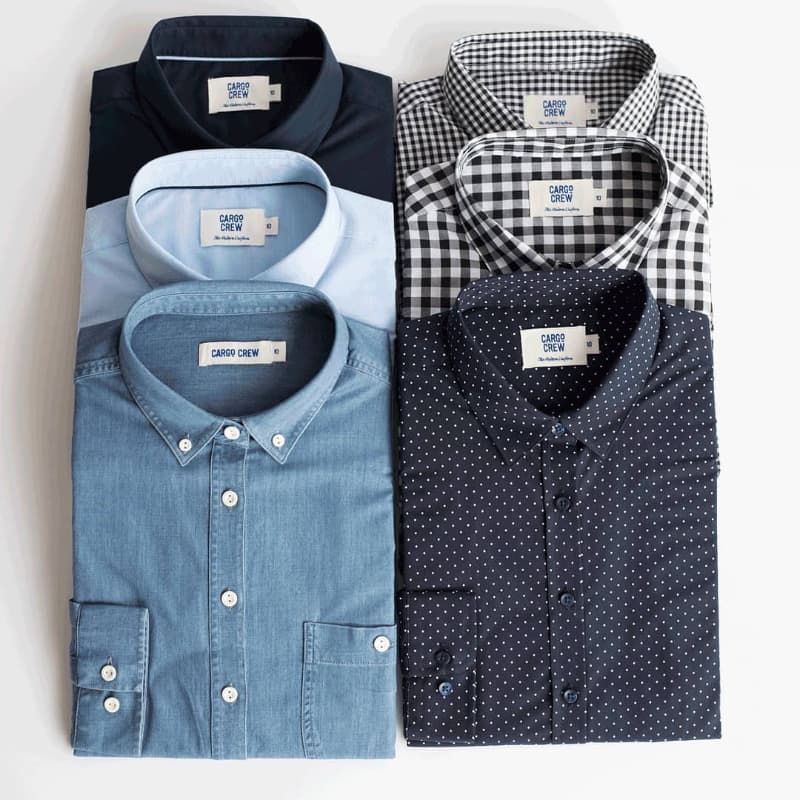 When it comes to picking the right material for business shirts, you'll need to consider the environment in which you'll be wearing it. Do you work in an office where it's air-conditioned, or do you need something more suitable for the outdoors. Whatever the case, you can pick between fine cotton, which is lightweight and provides great moisture and heat conduction while feeling smooth against your body, or man-made fiber like nylon or polyester, which are wrinkle-free, affordable and stain-resistant. There are also materials like linen or cotton chambray which are more comfortable alternatives, and flannel or standard Oxford for more casual business settings.
The Collar Can Make or Break a Business Shirt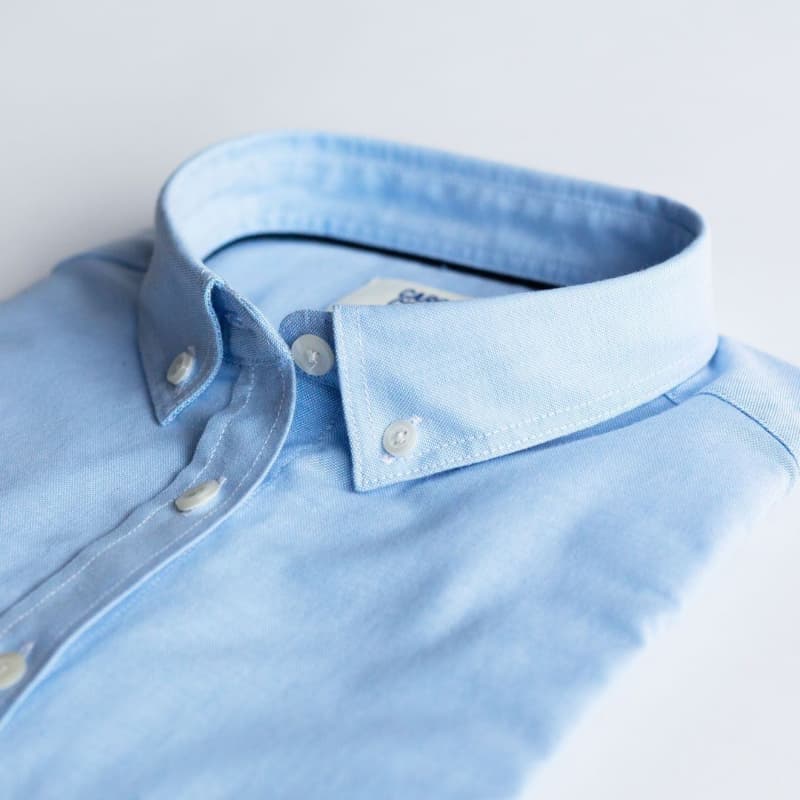 Collars aren't there just for the sake of wearing a collared shirt. Its purpose is to frame your face, meaning it can play a crucial role in downplaying or accentuating your facial features. There are many different styles of collars, so you have to know the difference between them to pick the one that works best for you. Spread collars go well with any fabric, pattern or colour. They're great for men with medium- or long-shaped faces. Widespread collars look elegant, even when you wear the shirt unbuttoned, and they're compatible with fuller tie knots. Wingtip collars work best on a tuxedo. They're the most formal type of collars and are noted for having two wings at the front, which are tucked behind a bow tie. Straight, or classic collars are versatile and you can wear them in both professional and casual settings. They feature a small spread and their purpose is to elongate your face, making it ideal for people with rounder or fuller faces. Lastly, button-down collars are similar to classic collars, except there are buttons on the collar points. These buttons are used to keep the collar in place and are ideal for formal and most casual settings.
The Placket Matters As Well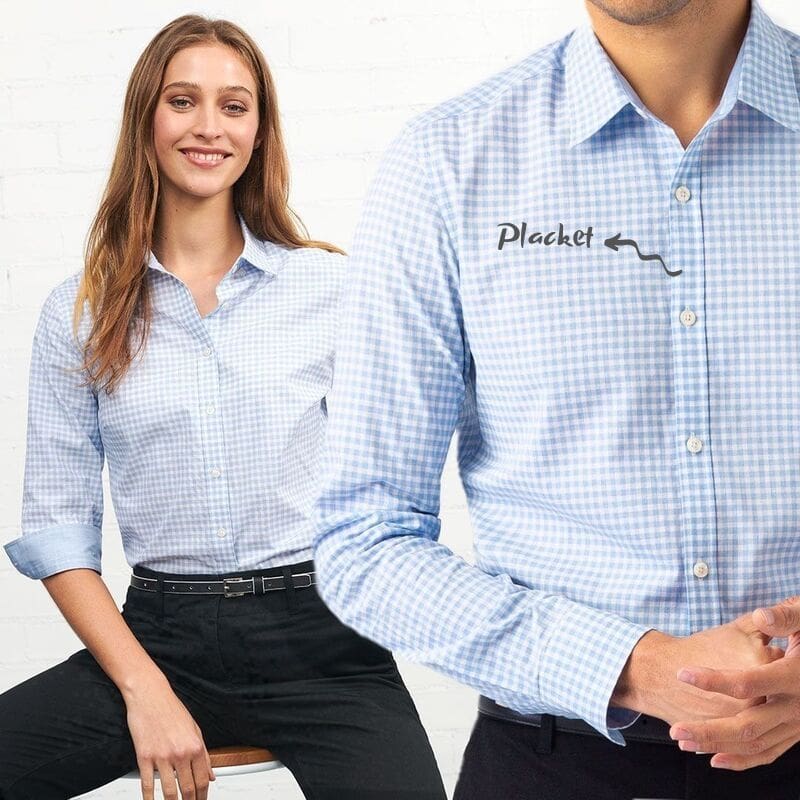 The structure of your packet is an important detail if you want to look sharp. If you don't know what the placket is, it's basically the vertical strip of fabric located at the edge of the shirt's front panel. A quality placket will support a good-looking collar, so make sure you get a shirt that has one which reinforces and retains the shape of the front side of your shirt. You can find standard placket fronts, which are the most common types and allows for a symmetrical look of the front of your business shirt. Then, there are fly front plackets which are concealed and have a flap on the front to hide the buttons under it. Shirts with this type of plackets are ideal for formal occasions where tuxedos are worn. And lastly, there are shirts with no placket. No placket business shirts are sporty since the edge of the front side of the shirt is folded and forms a creased edge. This style of placket gives the shirt a simpler look and is considered more formal than the standard placket, but less formal than shirts with fly plackets.