Having two dogs requires more responsibility than most dog owners would like to admit. You could probably get away with just feeding and walking them twice a day, but it takes a lot more effort and responsibility to make sure your dogs receive the care they need and get along with each other. One of the key aspects of dog management are enclosures. Many people argue against dog enclosures and feel like their pets should roam freely around the house and yard. However, people who have had their dog escape from the yard just to never find it again beg to differ.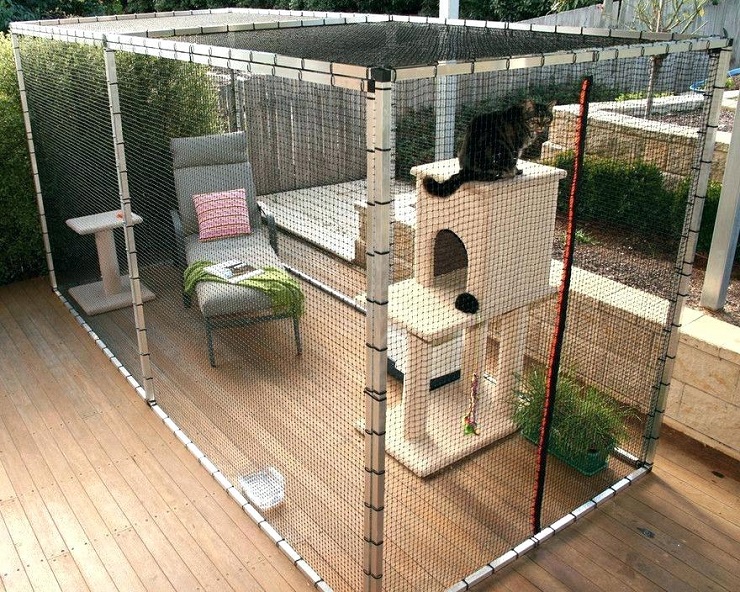 That being said, having an outdoor pet enclosure for your dog can go a long way in keeping him safe. But you can't just get the first model that you come across and hope for the best. A lot of consideration should be put into picking the ideal outdoor pet enclosure simply because different dogs have different needs in terms of size, flooring, roof and locking mechanism. But before we get into the specifics, let's discuss the different types of enclosures available first.
As briefly aforementioned, dog enclosures come in a variety of sizes and heights, made to suit a wide range of property types and dog breeds. Some are permanent structures, while others can fold up and be stored away. All types have specialized hardware which allows people to get in and out of the enclosure with ease, without giving the dogs an opportunity to escape. With that said, you can pick between exercise pens, modular panel enclosures, pet gates, and chain link kennels.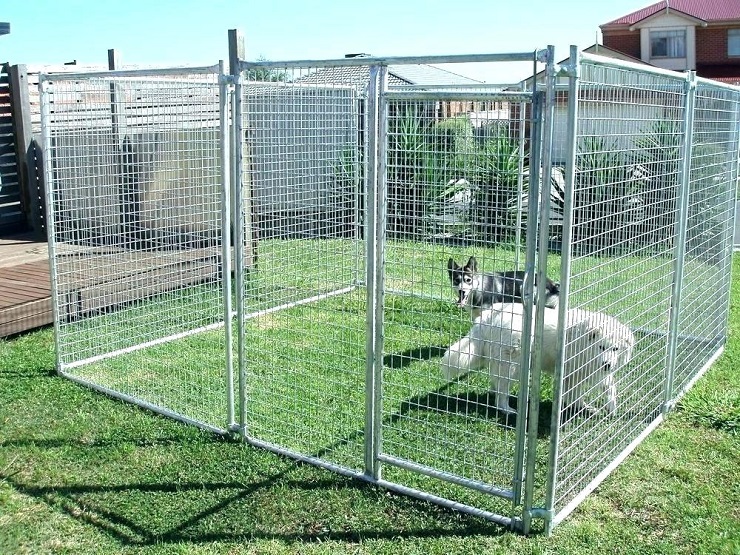 Pet gates are usually used indoors and are meant for small breeds of dogs. They're typically made of plastic, metal or wood materials and are quite affordable. Exercise pens can be used both indoors and outdoors, and they're ideal for medium and large dog breeds. Exercise pens are usually made of metal and come in a wide range of shapes including rectangle, round, square and oval. Chain link and modular panel enclosures are used outdoors and can accommodate all dog sizes. They're generally made of metal and come in a square or rectangular shape.
With the right outdoor pet enclosure, you can rest assured your dogs are safely confined to a specific area of your home or yard for their own comfort and safety. They come in very handy when you need to leave your pets outside overnight or for part of the day, weather permitting. Every dog needs a safe outdoor space they can call their own, and enclosures are the ideal solution to that problem. Additionally, you can leave your home and leave your dogs unsupervised in the outdoors.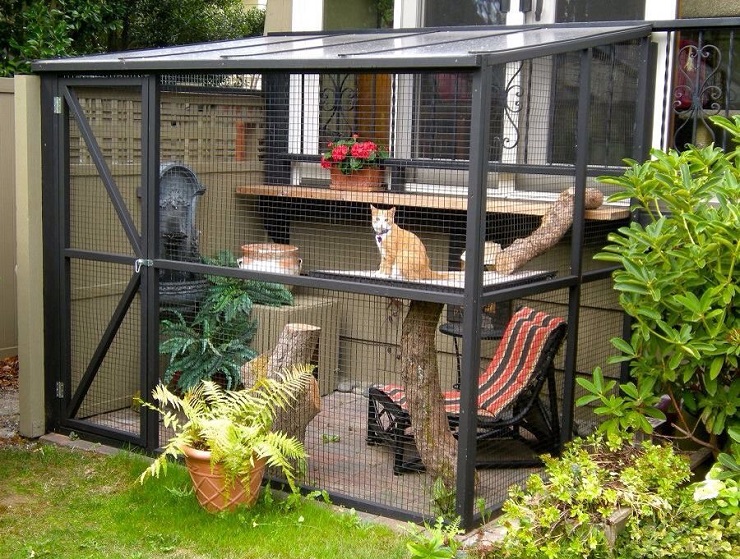 A couple of factors that will impact your choice of dog enclosure are your dog's behavior with you and their environment, the practicality of the model you choose and the demands of your lifestyle. When talking about practicality and demands, I'm referring to the size of your dog and the size of the enclosure you'll need, the materials it is made of (some materials are rust-resistant, tough and weather-proof, while others aren't), the roof (they can be tarp, canvas or metal, UV treated or not), the floor (can be dirt, concrete or plastic paneling), and the locking mechanism (some dogs are smart and can unlock the enclosure).
Lastly, here are some tips that will make sure you place the enclosure in the right part of your home or yard. First and foremost, you want it to catch some shade during the hottest parts of the day. You probably know that dogs have a tendency to overheat, as they're brachycephalic, no matter the breed. That being said, make sure your dog always has a supply of cool, freshwater in the enclosure. Additionally, make sure you place the structure on a firm and even ground. If your yard slopes, exercise pens will probably topple over, simply because the ground will become soggy after it rains, and you don't want your dog lying on a wet or damp floor. And of course, avoid putting the enclosure under a large tree that has mature and thick tree limbs, as they could fall on top of it and potentially injure your dog.
When it's all said and done, you can find a wide range of outdoor pet enclosures online and pick one that fits your, and your dog's specific needs. Every type has its own advantages and disadvantages, so there's not a one-fits-all solution available. You'll have to put in the time and effort into picking the ideal one to make sure your dog accepts their new personal space and enjoys it. Only then will you know that you picked the right solution. However, some dogs will be against the idea of being locked up, which might require some training and adjusting to.