Growing up in a family that always stressed out the importance of spending as much time outdoors as possible, I have learnt how to be nature's friend. There's nothing else that can make me feel so rejuvenated and full of energy as the time of the day I spend just breathing in the fresh air outside. Mind you, it's not that mix of air of vehicles and factories of cities I'm talking about, but the one away from all the hustle and bustle where you can only hear birds chirping and have a starry night show performed just for your own pleasure.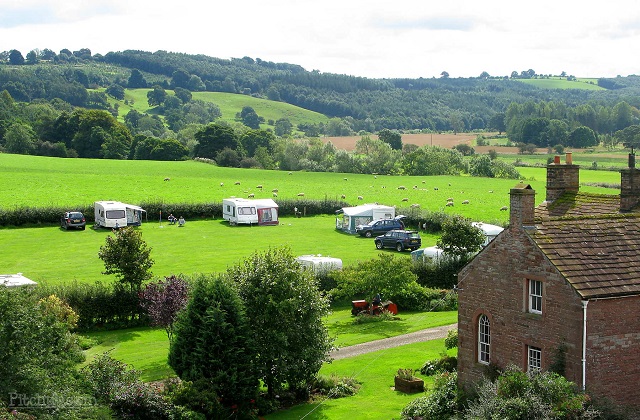 Being brought up like that helped me bring up my kids the same way, and since they love the trips to the countryside, I invested in a caravan to make it all the more fun. It sure was the best decision I could have made, we make use of our house on wheels frequently and because of its compactness, it has its purpose in our bonding as a family. However, not until you try out camping do you realise how much of a modern person you are and that's where the problem arises.
When Thomas Hiram Holding set the ground for the camping trend it was all done with simplicity. I'm not saying there aren't people today who still prefer this kind of camping (kudos to you if you're one of them), but most of us like having the benefits of modern technology at our disposal for optimal comfort. This is our home away from home so why shouldn't it provide all the benefits? I can't say we'd have enjoyed our trips more if we'd have had to do without electricity. Even though you'd be getting the power supply needed for your appliances at a campsite, there are going to be things you'd want to use outside, for example an electric BBQ, so my advice is to consider purchasing 15 amp power inlet box.
One can never have enough power sockets, especially when away from home and shops. Since exterior use means exposure to the weather conditions, 15 amp power inlet box models of today are made of durable materials with weatherproof lids to prevent accidents. Still, there's no toying around with electricity, so installations should be done with the help of professionals and to further have your peace of mind when connecting appliances, it's best to connect the cable to your unit and only then to the campsite's hook-up point.
Though they might not seem as much of a deal when you're preparing for your camping adventure, power inlet boxes should make it to the top of camping equipment, as much as water hoses. Only when you've done all the planning and shopping can you relax and have the trip you imagined of having, so good preparation is the key.