Affordable and stylish, vinyl flooring is one of the most wanted choices for homes. Made of three core components: felt paper, vinyl foam, and a protective layer, vinyl is easy for installation and comfortable for walking.
source: made-in-china.com
If you need to change the floors in your home and want something that will not drain up your budget but will still be an aesthetically pleasing solution, vinyl is your friend. But before you start searching for the most attractive deals of vinyl for floors, here's what you need to know.
Types of Vinyl Flooring
First of all, it helps to be able to distinguish between the different floor vinyl types. Some options are easier to install than others.
· Vinyl tiles – They come in sizes of 20 or 30 cm wide. They are used as a ceramic tile imitation but are far more budget-friendly. Bonus: you can find luxury vinyl tiles that resemble wood or stone available in plank shapes (17 cm wide, 121 cm long).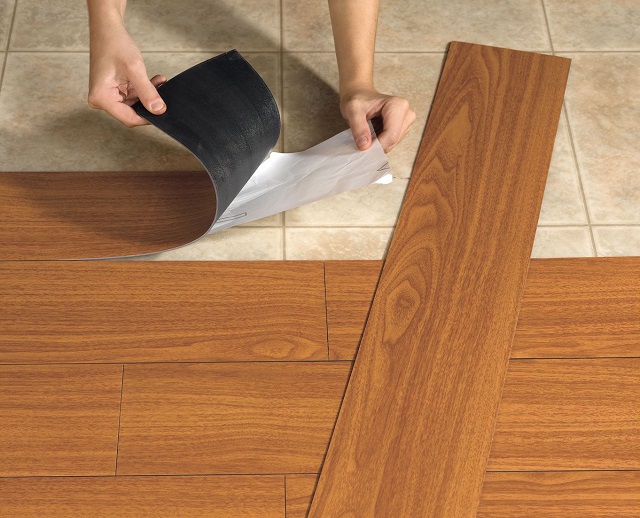 source: alicdn.com
· Vinyl sheet flooring – It's laid down in sheets that come in a width of 180 or 360 cm. It's waterproof and super easy to install. Depending on the size of the room and if it requires more than one sheet, you can install it with or without seams. If you use it for a kitchen or a bathroom, you can install it without seams. In case seams are necessary, you have to consider where you will lay the seam so it will not be visible.
 Rigid core vinyl planks – They come with a rigid core construction (SPC or WPC) and have a thin layer of vinyl over the waterproof core.
Vinyl planks – They resemble laminate or hardwood and are entirely waterproof and often used in both residential and commercial settings.
Hybrid vinyl planks – A mix of the best of vinyl and laminate floors. Completely waterproof and also has a more durable top coating than laminate floors.
 SPC vinyl planks – This is a vinyl plank with a stone plastic composite core that is not expensive and great for commercial and residential areas.
 WPC vinyl planks – A mix of plastic, vinyl, and wood, this option is durable and waterproof and very easy for DIY installation.
But even though there are so many different types of vinyl flooring for sale, all of them share some attractive features. Like for instance.
Waterproof Construction
The excellent thing about vinyl is that is entirely waterproof, which is why it is often used in areas such as bathrooms, kitchens, laundry rooms, basements and entryways. You can easily wipe out water, mud, snow, rain, or any other liquid off of it without it getting damaged or stained. So, if there's a room in your home that is constantly exposed to moisture, then you should buy vinyl flooring.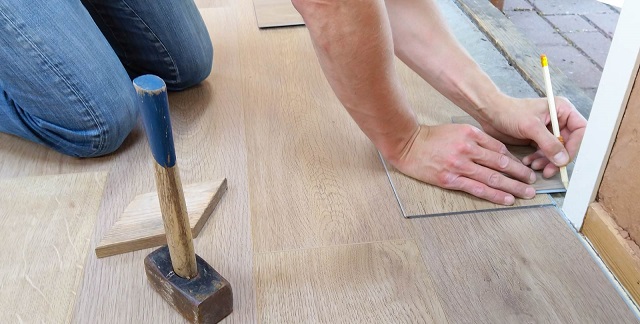 source: metwestbuildingsupplies.com.au/
Although it withstands moisture well, it does not mean such floors are 100% resistant to water. Although water damage is not common for this type of flooring, some water can get underneath the vinyl and cause further problems, like mould and bumps and open up the seams. Luckily, moisture underneath vinyl floors can be removed.
Whether water will get underneath the floor or not, depends on the installation. The floor must be dry before you get to install anything on it. Although vinyl sheets do not require seams when installed, vinyl tiles have a lot of seams where water can easily get into. With proper installation, this will not happen and the vinyl will last.
Durability and Stain-Resistance
With good care and if installed properly, this type of flooring can last for 10-20 years. Proper maintenance will prolong its durability. Usually, this type of floor is recommended for rooms that have the most traffic as the wear layer is known to resist scratches and most stains. Although some staining can still happen, usually, it's easy to remove.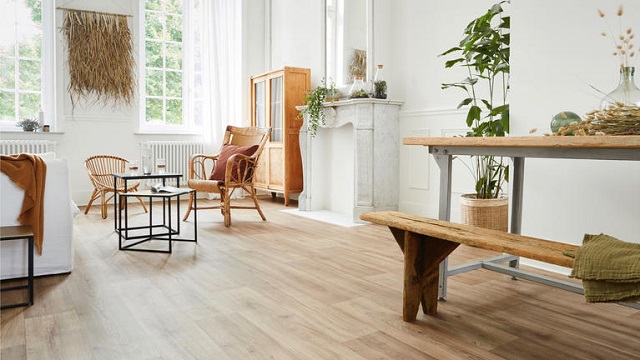 source: media.tarkett-image.com
That being said, it's a good idea to instal this type of floor in kitchens or bathrooms, where you will probably spill things. Plus, vinyl is generally a low-maintenance solution. Vinyl sheets only need a simple wiping to keep them dust-free. However, if you go for vinyl tiles, you will need to do some scrubbing around the seams. If you want to get the peace of mind that you're investing in something long-lasting, check the warranty. You'll be surprised to find that some vinyl products come with fifteen years warranty on the wear layer.
Comfortable Walking Experience
Even though this type of flooring is also known as resilient, it's still smooth and soft when you walk over it. In addition, there are vinyl sheets and tiles that come with a padded layer, which makes it even more comfortable for walking.
How to Maintain Vinyl Floors?
As I've said, vinyl doesn't require a lot of maintenance. Mopping or sweeping is all you need to do. Vacuuming is not excluded, but make sure you add a beater bar when you do it.
Never use bleach, ammonia, or abrasive products that can damage the top layer. Waxing is not necessary, but you can find suitable vinyl cleaning products. To avoid scratching, use furniture pads when moving heavy objects or furniture in your vinyl-floored room.
Unfortunately, no matter how well you maintain it, the vinyl floor can be damaged by sunlight. With time, the sun can fade it. If the floor is directly exposed to sunlight, make sure the windows have curtains, blinds or shutters to protect the flooring most of the time.