I am positive that anyone who has ever gone through all the planning phases of a wedding will agree with me that although it is an extremely joyous occasion, there is a fair amount of stress involved in it as well. Sure, nothing comes primary to the location of the reception, the band/DJ and the list of guests, but the one thing you should not disregard if you want to have the perfect wedding reception, are the details. It's the small touches what gives the entire event its soul and warmth. We talked to the best wedding planners in Australia to get the inside scoop on what are the most important considerations regarding centerpieces. Let's talk details.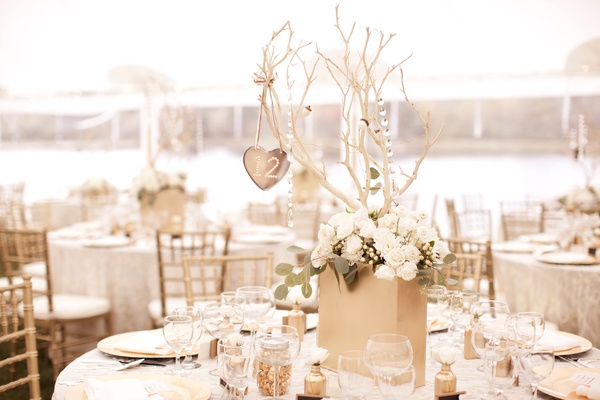 Colour
Although monochromatic looks are timeless, nowadays, style-conscious couples are leaning more towards the creative side. When shopping from your favourite wholesale wedding supplies store, make sure that the colours you choose match the colour scheme of the entire decor. Just picture bouquets of carefully chosen colours that go perfectly well together; my absolute favorite – white flowers matched with different shades of pink. Half of the reception tables can feature large centerpieces that will showcase flowers in the three colours of preference, while the other half can hold trios of mini arrangements – one in each colour of the the big arrangement.
Height
There really are as equally pros and cons for tall as there are for short arrangemenets. Generally, tall arrangements add a touch of drama and glamour to the reception, but they can also obstruct your guests' view from the table. On the other hand, shorter centerpieces work amazingly well in cozy places and make the room look more inviting, but they need to be made from more flowers in order to stand out. If you are hesitating whether to go for tall or short centerpieces, don't be afraid to mix the two. As a matter of fact, mixing different heights has remained a major trend when it comes to wedding reception decors.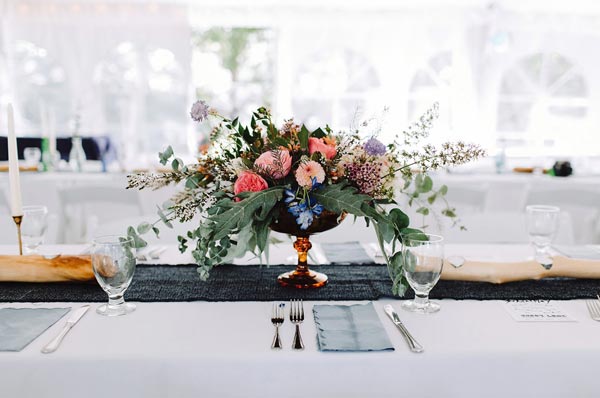 Style
Finally, let's not forget about probably the most important element – the style of the centerpieces. Think about the basic elements of your wedding – what is the venue like? If, for example, the reception is taking place in a historic ballroom, classy arrangements would be the ideal choice. If the reception is taking place outdoors however, then more relaxed and free-flowing centerpieces would be more suitable. When shopping wholesale wedding supplies, it is of the utmost importance to ensure that all the elements fit the established overall decor – you certainly don't want the details to ruin the entire feel of your reception.