You've probably heard about bulking and cutting, and how it leads to quicker, better progress in the long term than making gradual changes or staying the same weight. But is that truly the best strategy for you? And should you constantly be bulking or cutting? Before we get into it, it's important to note that there are no accepted definitions of cutting and bulking.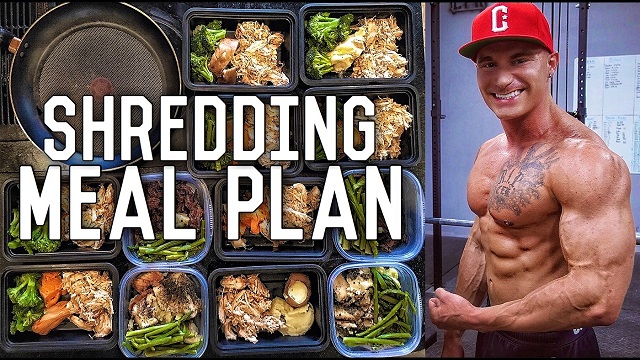 Bulking means that you're trying to gain muscle weight and are eating at a caloric surplus. Cutting, on the other hand, means that you're trying to lose fat and are eating at a caloric deficit. But the key aspect of both bulking and cutting is eating properly. If you're eating at a calorie deficit, you need a shredding meal plan that's going to be rich in protein, moderate in carbs, and low in fat. Conversely, if you're trying to bulk, you need to eat foods that are high in fat, yet still contain protein and carbs so that you can push through your workouts.
The most problematic aspect of bulking and cutting for most people is the meal preparation. You'll have to spend quite a bit of money and time on meal preparing if you want your bulking and cutting process to go as smoothly as possible. Luckily, we live in 2018 and today there are online sites you can order a bulking and shredding meal plan from.
These meal plans are "engineered" by fitness professionals who live and breathe fitness and have a lot of experience in bulking and cutting. While this may seem impractical at first, ordering meals online is actually very practical. You get a set amount of meals that can be customised per your requirements, delivered straight to your door frozen, and all you have to do is heat them up for a few minutes and you've got yourself 3 meals a day.
Moreover, these meals have listed nutrition values, so you know exactly how much protein, carbs, fat, saturated fat, sugar, and energy a serving contains. This lets you track your macro-nutrients efficiently, so that you know exactly how much you're consuming and how much you need to spend in a day to either cut or bulk up.
That being said, cutting and bulking have never been easier, yet more efficient at the same time. There are various different tools you can use to help prepare you for your next bulk or cut, including online articles, macro-nutrients calculators, online meal plans, and you can even order your meals online and save time and effort on the dreadful meal preparation – it is as simple as that!