Being an antique collector is more than a hobby. For some it is a full-time job as it requires time, effort and determination. Collectors are in some sense like treasure hunters as they are in a constant pursue for genuine pieces. But determination is not the only characteristic an antique collector should possess. He/She must be very knowledgeable of different historical periods, making techniques, etc. For example, just because you admire Asian antiques does not make an expert.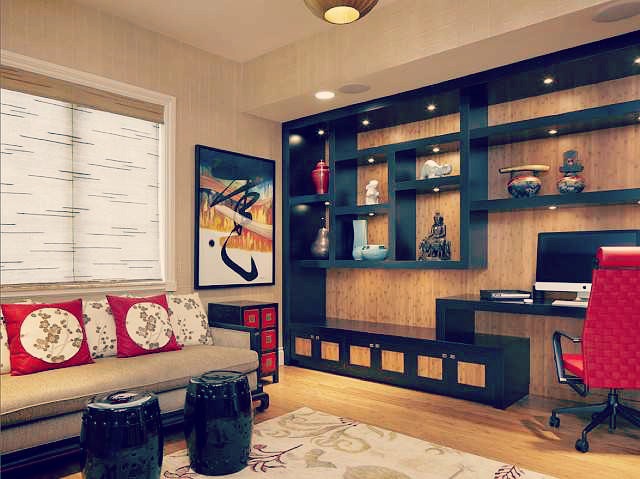 Owning a piece or two of Asian furniture does not mean that you have the expertise to identify unique and truly antique pieces. How much do you really know about Asian antiques? Can you identify which piece comes from which period? If you answered 'No' then know that you are an easy target. You can easily be ripped off and may end up paying a fortune for a piece of Asian furniture that is actually a reproduction piece. For this reason, learn as much as you can about Asian culture before going on an antique furniture treasure hunting.
As name implies, Asian furniture originates from the continent of Asia. It is also commonly known as Oriental furniture and it refers to styles and design of China, Japan, Korea, Indonesia and Philippines. But many limit the term "Asian Furniture" to pieces made in China and Japan only.
Moreover, Asian furniture is usually characterized by the use of natural materials (Eco-friendly) such as, bamboo or pine. Also, dark woods, red coloration and Asian characters or symbols are key elements of most Asian antiques which is why they can be combined with other types of furnishings. Asian furniture tones create a feeling of mystery, captivation and classiness to any decor, rarely found in modern furniture.
Asian furniture and other antique items help create unique designs as they feature simple yet unusual forms, patterns and are created to be efficient, even multifunctional, fitting perfectly small and contemporary houses.
If you are interest in buy Asian-inspired pieces you will have to do some research. Finding the perfect piece of Asian furniture is not an easy task. Start by reading articles to acquire some knowledge about Asian furniture history and what kind will best fit your surroundings. Visit your local Asian furniture Melbourne stores and see what they have, or check out the many stores available online.
Another great way to find unique Asian antique pieces are auctions. You first need to visit certain auction house and check out the pieces they offer. If you find something that you may want to buy, get registered with the auctioneer to be able to place a bid.