Whether called a Rosado (Spain), Rosato (Italy), Rose or 'blush' – all these terms refer to Rose wine which can be sweet, bone dry or off-dry styles. The pink shade can vary from a subtle soft hue to hot vibrant pink, depending of the grape and the duration the grape skin was in contact with the grape juice. The shorter the time, the lighter the color of the wine. Likewise, the longer the grape skin is in contact with the grape juice, the richer the color. Thus, you can purchase Rose wine online that may feature orangery-pink or even a hot pink color.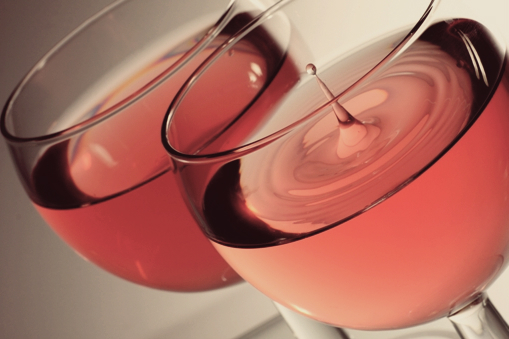 Most rose wines are made from several red grape varietals. The most commonly used are Shiraz, Pinot Noir, Merlot, Grenache and Cabernet Sauvignon. The most commonly used fruits are cherries, raspberries and strawberries, watermelon and some even feature citrus fruits. Because of this, the flavor of the rose wine is far more delicate than the classic red wine, which is why many favor it. In fact, the popularity of Rose wine has been on the rise in the past decade and many manufacturers include this wine type in their production. Thus, there are many online stores which offer Rose wines and with just few clicks you can purchase Rose wine online. However, before you buy certain Rose wine online, here are few things you need to know about this wine variety.
The first thing to know when buying Rose wine online or in a regular liquor store is it if it's dry? Remember, dry does not mean sweet. And that is what you should go for, a wine that is acidic and fresh and without extra sugar to overpower the fruity aromas and flavors. Since so many different kinds of Rose wines are available, the question about dry vs. sweet is more important than the actual origin of the wine.
The rose wines are very food friendly. The medium flavor of the Rose wine allows it to be paired with almost any food such as veggies, fish, chicken, potato chips, grilled steak, chocolate ship cookies, etc. Plus, the Rose wine is great for making cocktails. Also, when buying a Rose wine online or from a traditional wine store, you will pay no more than $15 for a bottle. When compared with the classic red wines, the Rose is certainly more affordable. Order your favorite Rose wine online and enjoy a good glass of fine dry wine with your loved one or close friends.