There's no doubt the bedroom plays an important part in a household, after all we do get to spend a lot of time in it every day. This being said, it's needless to point out the furniture you surround yourself with has an effect on your quality of sleep and well-being altogether. Though primarily, most of us focus on the bed, specifically the mattress and choosing the adequate type, be it latex or spring to name some, as the main element in catching all the z's every night, there's another component that's just as important and shouldn't be overlooked: the headboard.
It's not as if headboards have become this essential in the modern days, mind you, it's been known that since ancient times people have used them for their practical purpose that is to protect from draughts and they still do so today even now when our homes are well insulated, keeping us safe from stiff neck, shoulders, back and even a sore throat. Of course, knowing there are endless design options today differing in sizes like the double size headboard, king and single, as well as the materials they're made of, such as birch wood, polyester and linen plus the styles you can find them in, referring to freestanding for instance or adjustable base followed by the type, e.g. wooden, metal, leather and upholstered, you've got a great deal to choose from.
Yes, this includes many options in terms of prices also and other than your wallet your taste should speak too.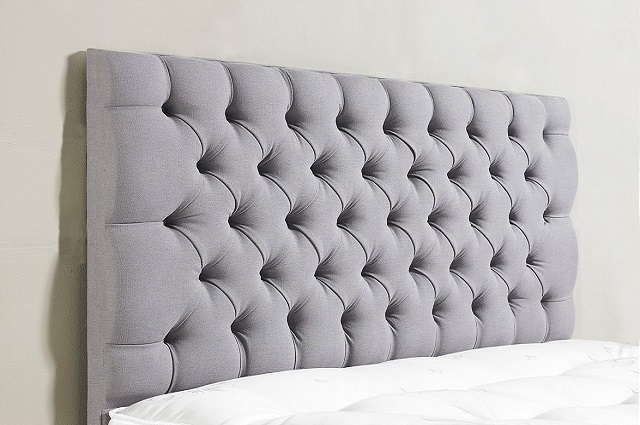 Functional and Aesthetic Nature
Perhaps you're not really keen on adding a headboard for numerous reasons, it could be the lack of space, the minimalist style or just no interest in making such investment because you'd use something else instead like an art piece, yet considering all the benefits a headboard can bring to your bedroom, it's certainly worth a thought. Speaking of the functional nature of headboards, it's not just the draught and cold they protect you from but also from painful bumps in the head when your bed is too close to the wall, promoting better sleep. It should come as no surprise the functional side of headboards still remains the same today, after all they were created for protection millennia ago.
Opting for the lack of a double size headboard, or any headboard for that matter, means you risk bumps and the annoying loss of pillows in the middle of the night in case the bed isn't near the wall. As for the art alternative, you'd be in the risk of damaging the art with your sleep, especially if you're a restless sleeper. Likewise, depending on the type of headboard you choose, it's bound to help you out with relaxation when you want to call it a day enjoying reading a good book before bedtime, watching TV, or feeling like a royal with breakfast in bed as you get the right back support.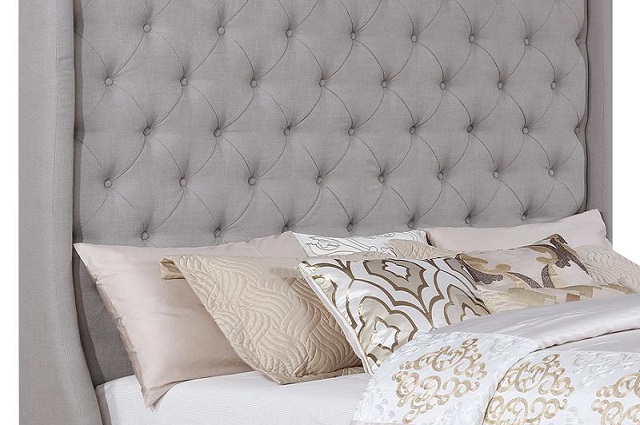 Now turning to the aesthetic side, the addition of headboards allows you to change the décor of the room in no time, without requiring any grand makeover, extra costs or effort. You'd immediately transform the look of your bed and the room as a whole, creating a focal point that adds warmth and interest, particularly with models such as the upholstered. Even if your bed is rather dull you could still add sophistication with the simple introduction of a freestanding headboard, no need to spend money on a new bed frame! Furthermore, great news in case you're into Feng Shui because the headboard is considered a key element in creating your own safe and intimate space.
The Purchase
There are many factors that can dictate the kind of headboard you're going to purchase, not just the price and warranty, so it's necessary to give it some thought. First and foremost, you have to measure up your bed along with the walls in the room as well as the height so you avoid cramming the space and creating visual clutter instead of the much-needed tranquility. It's advisable to choose a model that's at least some inches wider than the frame in case you plan on adding a duvet which tends to make the headboard look smaller. If you're wondering whether there's the right headboard for every bed, the answer is there is, it doesn't matter if it's single, double size headboard, king or queen, you can find them at the specialised stores.
In terms of style, it all depends on the kind of sanctuary you want to turn your bedroom into. For example, looking for something softer you'd certainly opt for the upholstered options, whereas for warmth you could choose the leather or wooden, knowing the latter is also great for Feng Shui support. Last but not least, the metal is what appeals minimalists as well as those into a more industrial simple feel.