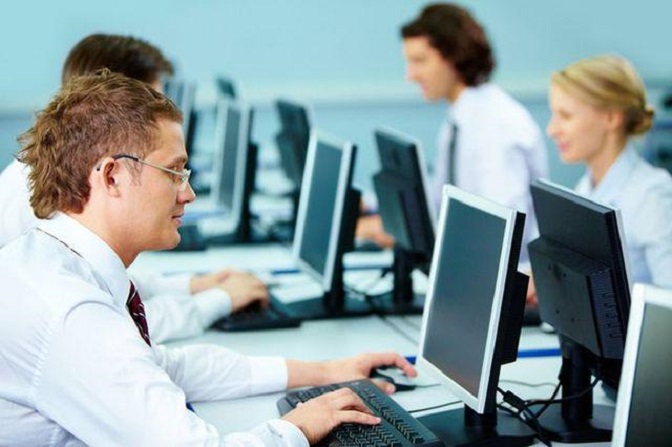 Any respectable business leader should be aware that, even before taking up such leadership, handling business matters is a process that can be costly and, not rarely, time-consuming if not done correctly. This can especially be a burden for small businesses that often find themselves lacking resources or the necessary expertise to manage some of the tasks.
This goes to show, being a small business owner requires a lot of planning, organising and recruiting, and most importantly securing the employees, the company and the clients. Since most of today's businesses, regardless of their size, depend on computers, it's obvious their security should be of utmost importance to the company.
Hiring a small business computer support to handle all the internal processes and protect the company's software is the first step to making sure your company is secured from malware and privacy leaks. However, you need to make your choice of IT company according to the needs of your business.
But why hire a company altogether when you can do it all by yourself?
This is a good question troubling most business owners. By opting for a professional IT support you would avoid inconveniences such as training your employees, losing precious productivity time and purchasing equipment that can cost you a fortune. The IT company can and will do all that work for you, giving you the time to focus on your business priorities and motivate your employees to become better at what they do, instead of bothering them with tech repairs.
Wouldn't you feel safer if you let your business, as your valuable asset, be in the hands of professionals whose job is providing IT services? You'd end up with more costs if you don't hire professionals than if you do. The small business computer support you'd opt for should be carried out by qualified staff familiar with the latest breakthroughs in the IT world since this is a field of constant innovations.
A specialised IT support team can find even the smallest flaws before they turn into big problems posing as a threat to the security of your business and give you the suitable programs and solutions to grow your business and maximise your competitive business edge. Considering today's IT world is constantly attacked by hackers, certified IT teams are familiar with the tricks and techniques hackers use, keeping up the step, which means they can deal with this type of issues effectively and efficiently.
Depending on your business and the IT support company you choose, your data can be secured during work time, past work time or 24/7 with the implementation of backup strategies through offsite copies. Malware knows no time or space, it can attack your computer anytime, anywhere so why risk it.
And finally, don't forget about the hardware! Among all the aforementioned services qualified IT companies offer, they also have cost-effective solutions for hardware problems. Whenever something goes wrong with a computer (a broken monitor or a burnt hard disk) you can let them fix it for you and save both your computer and your budget.